WHOO HOOO!!!
Guess who's gone and got her drivers license!
6 years too late is better than never hey?
This is a pic of me and my little bluebird when I first got him.
This is pretty much how I felt when I got my license but being too busy driving around and all, I haven't taken a recent photo of me all grown up and driving, so thought I'd just show this :)
So I've been out and about, not catching trains, getting from point a to point b in half the time, and getting to opshops I haven't been able to in the past because I'd previously spent that time traveling to work.
I am a NEW WOMAN!
I have had my first 'getting lost' drama, I somehow ended up in Dandenong while trying to get home from Frankston. I started to realise this as I drove past large paddocks and industrial areas. I still have no idea how I missed my points. Stupid whereis.com should be called whereisnot.com
Anyway, On my public transportless opshop day on Tuesday, I did pick up some exciting things!
Oh first, this is that dress from Poppet that I bought the other day. I wore it for my test to start the day all bright. It's by far my favorite dress. :)
I picked up...
A Caroma stool that obviously belonged to someone else with a thing for the 70's.. or well just perhaps lived in the 70's, and put two chairs together. Clever people.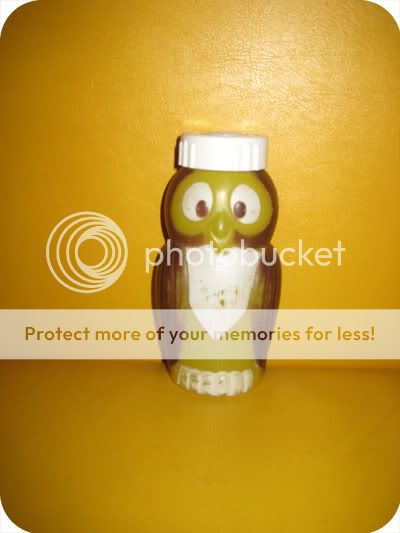 Blurry owl container
Cute art glass vase
Mmmm cake
Pretty girls
The most AMAZING fabric. I'm going to wait and find the perfect 50's pattern for this and make the dream dress.
I've not seen a cooler tooled leather bag. Check out the clasp! It's pretty darn cool.
How could this cutie still be left on the shelf. Those eyes!
Shoes.
Funny beanie. It'll match with my teddy bear red jacket.
Wicked glaze on this West German vase!
Speaking of cool glazes, I couldn't knock this back for $1 Fabulous colours.
Heavy heavy art glass ashtray. May place this next to my couch for those rare times I feel like doing exercise. Would make great weights.
I for so long refused to buy a plastic gross feather duster from coles or the $2 shop or wherever, and have been on the hunt for a feather one for a while now. I did finally find a cheapy one at the cheap shop, but all the feathers fall out... so was super happy when I picked this one up. Bye bye spider webs and hopefully spiders.
I semi think I may have bought the opshops personal duster as it was behind the counter. But the man got it out for me and sold it to me no drama. Eep.
And lastly, my favorite item that I made a beeline to. INFLATABLE COAT HANGERS!!!!
and not just inflatable coat hangers, but FLOWER POWER INFLATABLE COAT HANGERS!
and not just flower power inflatable coat hangers, but BRAND NEW VINTAGE FLOWER POWER INFLATABLE COAT HANGERS.
Ok that's enough.
Pretty cool though huh?
I think that's all. I think I might DRIVE down the shops and buy some snacks.... just because I can.
Have a good night everyone :)