Hii
Lots of photos to share! So many finds over the week!
But first, I have news on poor Rainbow Brite.
Unfortunately the marker didn't come off after various attempts with so many different remedies. Sigh.
It didn't even budge a bit. It was way too embedded into the plastic, permanently stained, and the paint on the doll started to come away. Oh wellll.
In happier news, I have had a great week.
Here are some of my outfits
Today I scared myself. I went to work thinking that I was wearing leggings as pants. It's true. I know, I was so disappointed in myself. However, I have now been informed that they aren't leggings, they're actually slacks from the 60's era. when stretch was all new. Thank god!
I'd like you to meet my Beetlejuice 'slacks' not leggings. I am a walking optical illusion.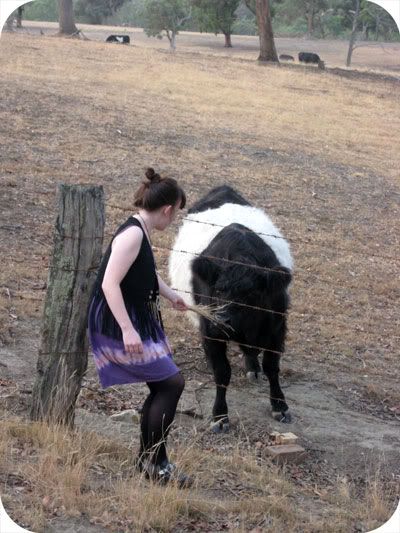 A friend and I went and met the local cows.
Cows are by far my favorite animal, I was that person who used to collect them. I even took a photo of my collection and sent it into TV hits to try and win a price.
Every Christmas as you all nagged for a pony, I was the one saying "Pah-leaaaase, I'll never ask for another Christmas or Birthday present ever ever again if I can just have a cowwww" The desire has never left me, so when we pass paddocks I NEED to stop. I will have one one day, and her name will be Daisy. Original huh?
And this is outfit number three. Meh.
And here are some of the things I've bought.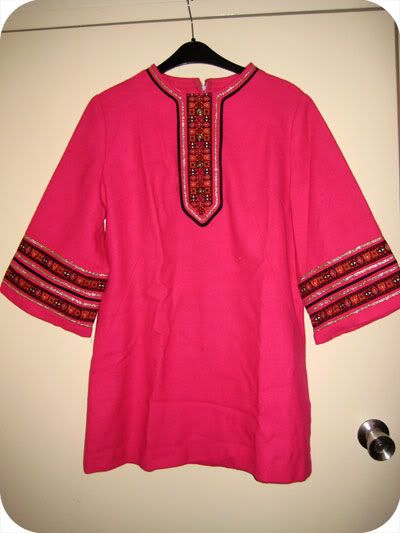 My favorite new dress, oh it's been made so well.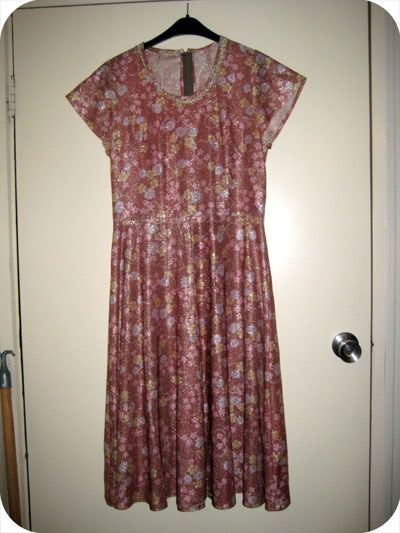 This dress looks foul on the hanger, but the fabric is amazing and really is quite a lovely little dress in real life.
Best book, I'm going to (try) and make so many of these over winter!!! I'm pretty excited.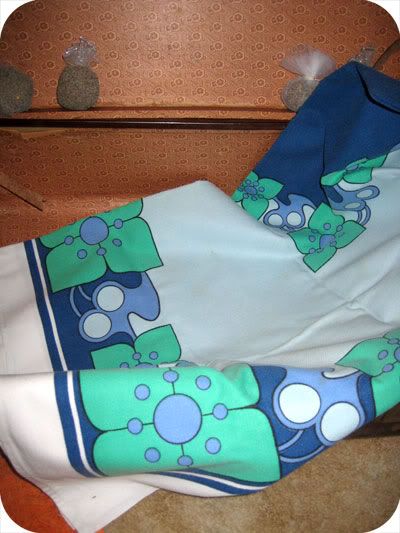 Cute table-cloth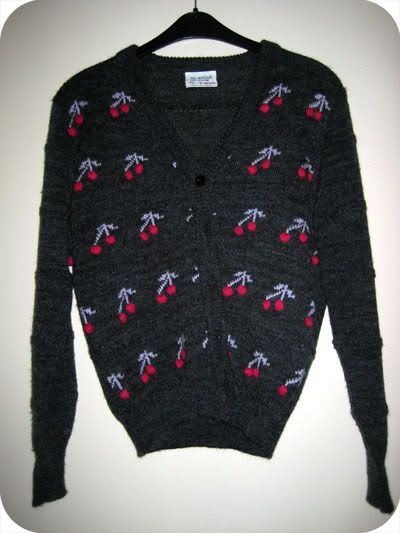 Best cardigan. The little cherries are baubles. Cute much?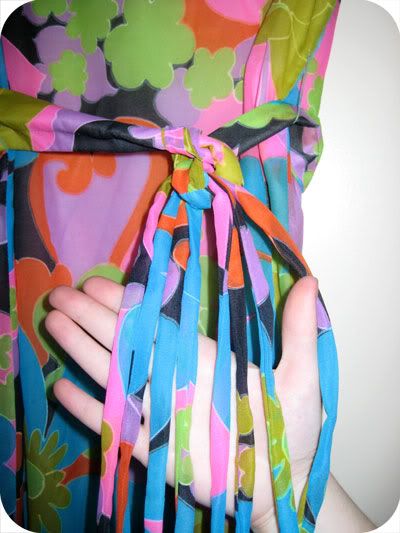 This is also my favorite dress of the week... maybe month? maybe a long time... look at the cute detail in the belt.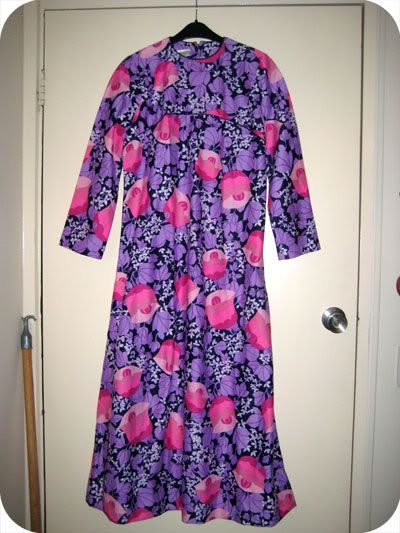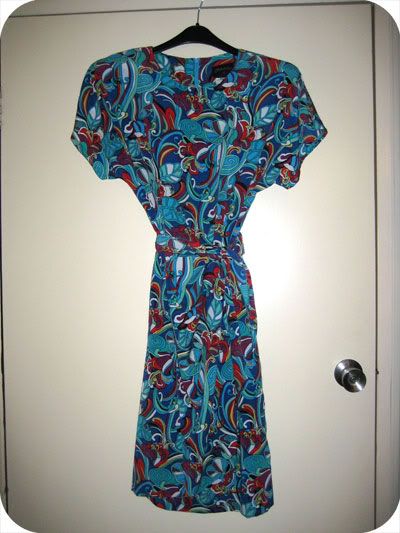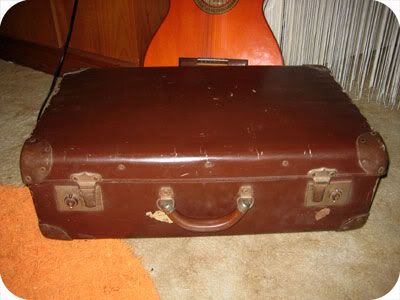 This suitcase was brought into my costume shop job, full of home made costumes from the 70's. The lady had stored them for so long and thought it'd be best to pass down and be used.
How sweet. Even more sweet is that I got to take home the rugged old suitcase filled with home made lavender balls.
I've done something so very unoriginal and used it as a display shelf.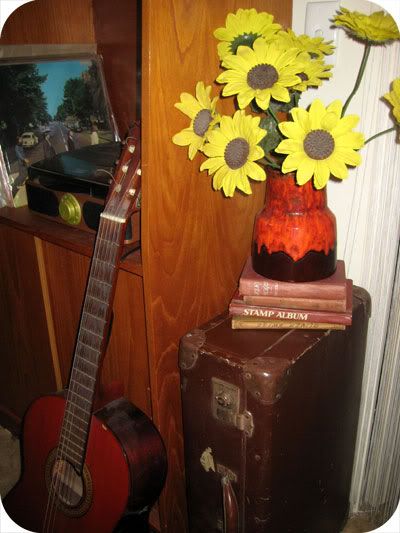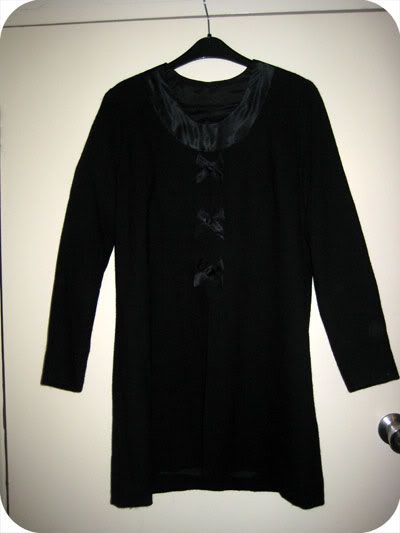 I also got this over coaty dressy number which is too big :( but oh so lovely. It's home made and has a split right up the front to show off the dress you wear underneath I presume. lovely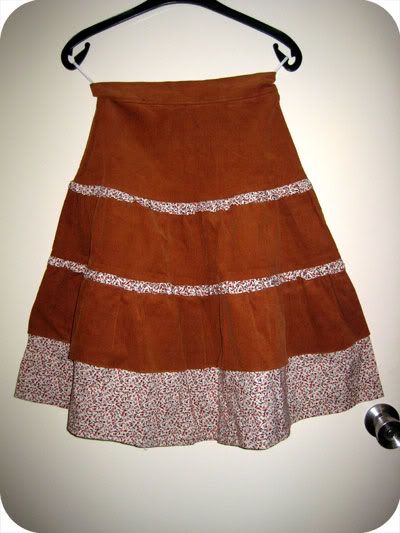 Lastly, this cute skirt. I really want a new word for 'cute' I overuse it and it bugs me.
So I've been doing MASSIVE clean outs... So far I have nearly 80 items of clothing to sell at Camby.
My room is a MESS!
It's so much fun to clear out the summer and re-replace with the winter. I still have so many boxes and bags to go through. Can't wait, I feel so organized... well I will feel organised, once my wardrobe doesn't look like this!
I will keep you all posted when I get around to selling it all off.
Thanks for reading... Gosh so many photos.
Time for bed.
I will get around to replies and readings soon. I feel like I'm never home lately!
Bring on Mondayyy!