To all opshops specifically Salvo's, could you PLEASE stop writing prices on things in permanent marker, the whole reason it's called a permanent marker is because it's permanent.
It's not attractive to have a $6.75 price tag flashing from the bottom of your shoe every time you take a step. Expensive vintage items are often ruined because of it and we either have to sadly leave them, or buy them in hope we can fix the problem.
Here is one of my more recent of many examples.
I have never seen a rainbow brite this big before, I grabbed her up so quickly then saw the price 'tag' Grrrrr, are you serious? are they stupid? it's on her face!
I bought it anyway, it's cheap and I was determined to get it off.
The sticky drips are hairspray, I have recently tried 'JIF' but no go. It's still stained.
Is there anything else I can do? I've googled it and have heard of a 'magic eraser' but I can't seem to find them in Aus.
Vent over.
Here are some items that aren't marked in big black marker that I have bought recently.
$2 Frogskins yeee
Levi's wide leg flares.
Paisley dress.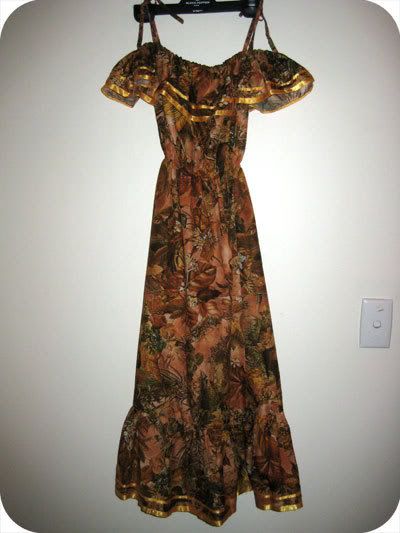 Pretty autumn dress.
Flag skirt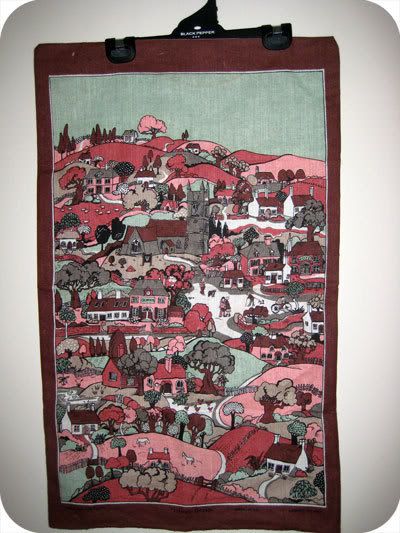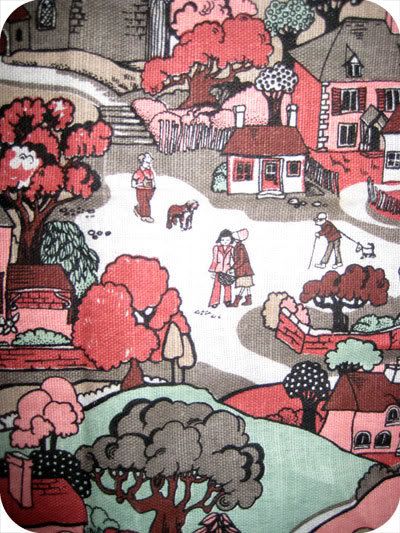 This piece of fabric that I originally suspected as a tea towel but it appears to be a hanging piece of fabric, so I think I'll get it framed. It's titled 'Village Gossip' and is a whole town and right in the center is two people whispering. I love it!!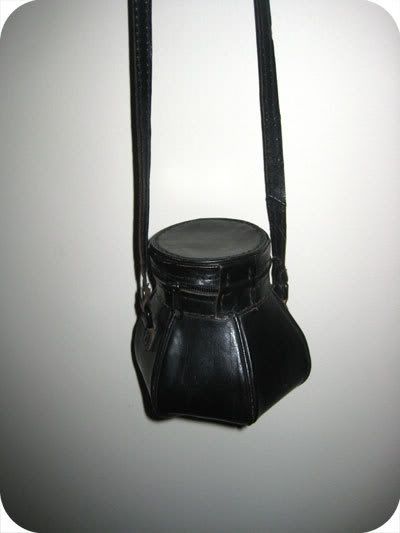 Mum bought me this bag!! Isn't it fabulous?
Last of all, I mentioned that I got books made up from Harvey Norman. This is the result. I'm very pleased. I gave Dad his yesterday and he was overwhelmed. I'm so glad I could do something that helps. I got one for everyone in my family. Pricey pwoah, but worth it in the long run I think.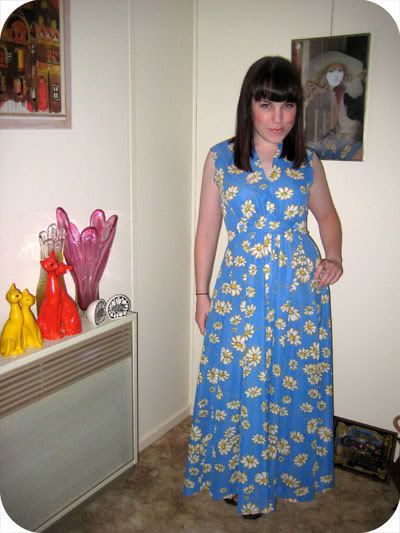 Last of all here's one of my outfits.
When Mum and I went to Frankston market a few weeks ago we spied this in an opshop window and Mum drove up the next day to get it for me. I don't own a better fitting dress. Oh it was just made for me. It's home made and so pretty to wear.