Oh today brought me great heartbreak.
Today I left a genuine Kartell childrens toy box. I walked away and am both proud and oh so regretting it.
This thing was massive, round, interesting, on wheels, BRIGHT GREEN, with a lid and all. Inside was the Kartell marking and oh I wanted to buy it.
However.
Childrens toy box is what made me not buy it. It was definitely a toy box.
It was so scratched with deep scribble scratches that it could not be restored.
It was covered in dirt and bruises that all could have been removed with a bit of elbow grease, but the scratches, oh dear.
I touched it for a good 15 minutes, then got the courage to leave it, then went back and ummed and arred again.
I wanted to use it as a coffee table in my lounge room.
I felt sick saying no but it was the right choice. It was too far gone.
I got a little bit shitty at that kid who didn't look after their things.
Speaking of kids, whoever invented, and whoever BUYS those dolls that look like they're crying against a wall should be hospitalized because they are far from cute, those things are scary!
There was one today that two ladies were 'awww-ing' over. A life size crying child, gee I want one.
This is what I wore today, gosh I copped some looks!
And this is what I wore yesterday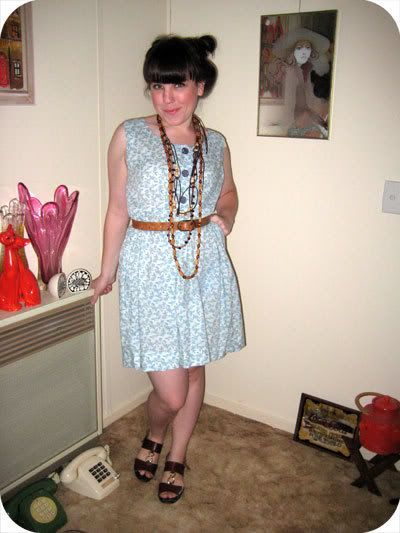 This is what I bought today... (Kartell toy boxless)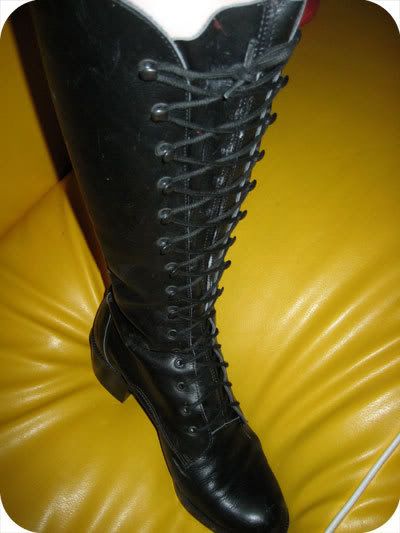 I don't do boots. I don't do heals unless I'm going out either, so 90% of boots don't work for me. So I don't own any knee highs besides my white gogo ones.
I'm always hunting! A good pair of leather ones in black and tan is all I ask. I'm very picky. There's so many cheap ones out at the moment with the fake wood grain heals. Not a fan.
These leather ones caught my eye, and they fit, and theres not much of a heal so I'm very happy.
One tick in the boots box.
Two basic singlets.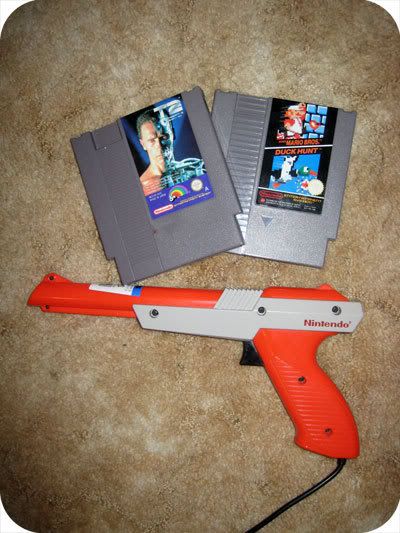 I've been wanting duck hunt for SO long!!
I knew I'd find one and today was the day.
The other game is a Terminator 2 game. Funnn.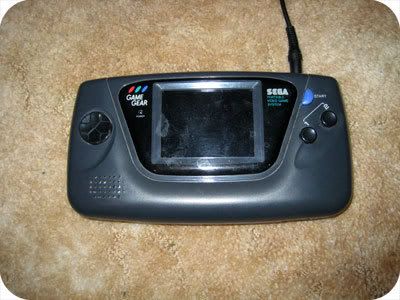 This was a good find. It's a sega game gear. Sega's attempt at competing with the Game Boy.
I payed more than I usually pay for things, I payed $20 with it's adapter, but this I know it's value is $100-150 usd (according to one of my Judith Miller books) and I figured it'd only increase with time.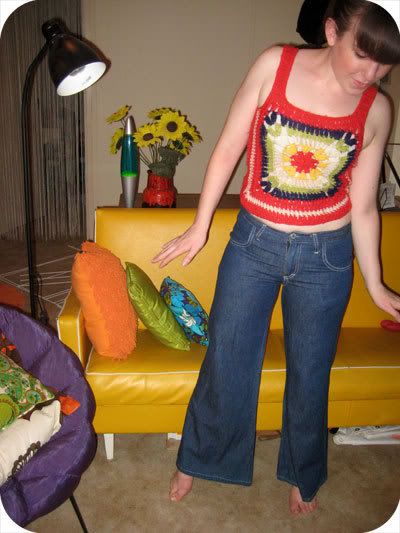 Another item I've been hanging out for. Although this pair isn't ideal I'm very happy with them.
A pair of denim bell bottoms. They aren't vintage, they aren't as high waisted as I'd like, but they fit, and they have the ideal flare that I'm after. I took so many photos trying to show the flare but I can't seem to get it. But yeah. I have bellbottoms. They aren't at all bootleg they're fabulous.
And thats all for today!