Hi!
Yesterday Dad and I drove out to Bendigo.
And I mean, Dad AND I. Poor Dad was gripping his seat and taking deep breaths as he guided me in another stressful driving lesson.
I'm still on my learners permit. Yes I'm 23 and still don't have my license.
Having left home when I was 17, I didn't have many opportunities to practice, and so put in my head that I didn't need a license. I lived in Richmond for 5 years so really didn't need one anyway as there's so much public transport, however the irritation grew as my collections grew and hated not being able to bring big things home and to regrettably leave them at the market/opshop. So I got a car to practice in. Whenever Dad could come to Melbourne we'd drive somewhere, and yesterday we drove to Bendigo. I've never spent so long behind the wheel before.
It was a big learning experience because I've never been to there before, so don't know the roads like I do the ones in Melbourne, so there was a lot of stress and scary driving.
We got home alive though, I think we both sweated out a couple of kg's, both from the non airconditioning and the near collisions haha.
Anyway, we went to Bendigo to see the Golden Age of Couture. I've been aching to go, as I've heard so many good things. It was funny taking Dad. It's not exactly his kind of thing, so we had a good time and a good laugh. He now knows how to pronounce Couture. It is no longer "Core - chew - wah-" haha. He's a good Dad.
During the day we went to a few Opshops. I was a little let down by them, however left with a bookshelf that I'm rather happy with. I'm not sure what to put on it just yet, but it fits in perfectly with the rest of my furniture.
I wouldn't have been able to carry THAT home on public transport!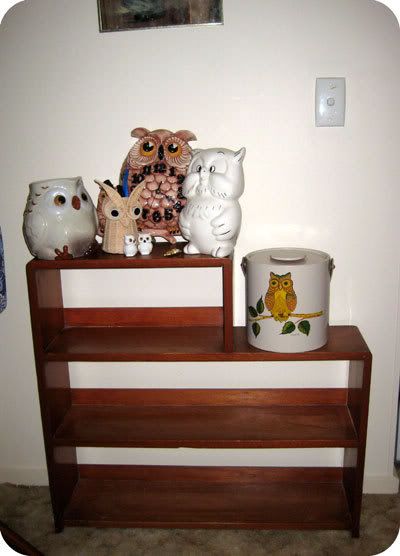 I also picked up a few books to make some more pins out of.javascript:void(0)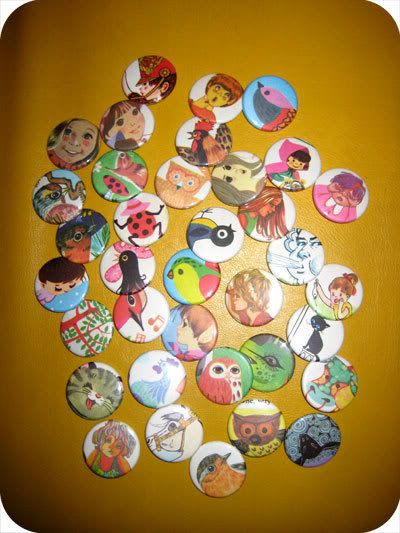 Lastly I received an eBay package in the post yesterday. I got a bargain Gumby radio complete with batteries!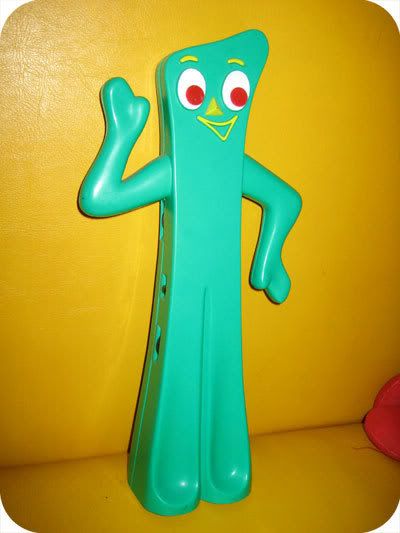 Not sure if I've shown my small Gumby collection before.
And that was our trip. :)