Hello! Happy 2009! I was in autopilot the other day and wrote '92 as the year. Eh? I have no explanation.
Anyway, I am blogging in hope someone can persuade me that the superstition I have created in my head is wrong and there is no such thing.
Even before the new year I had the fear that perhaps I just had super opshopping luck in 2008, and that was my year. And then, yesterday I went to the Salvos, and found nothing. And then Savers, the place where you're almost guaranteed to find at least one thing, a place where I don't think I have EVER left without buying something.... alas, I did. I left with NOTHING.
Oh dear. The overwhelming fear of 'badluck 09' was coming true.
Somebody please tell me I'm being stupid. I'd greatly appreciate it!
The big test will be tomorrow. A friend and I are going to Camberwell and Greensborough market. And if I come home empty handed I don't know what I will do.
I do have a couple of things to show you though.
The first being a couple of outfits I have worn over the past weekish
Mmm the oh so breathable goodness of polyester. I'm so lucky it wasn't super hot.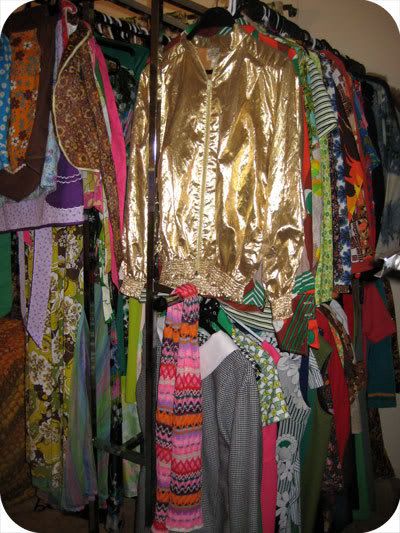 I swear this will be my last ever wardrobe post. The only reason I'm posting this is because I got a new rack. One that won't collapse after a week, or under the strain. Well it better not, it cost me $300. It's an industrial shop fitting and its FABULOUS. It's double sided, one side has long hanging space, and the other double hanging. It's like heaven.
New years day was spring cleaning day. I have cleared out so so much junk that I've been holding onto for years for reasons I'm unsure why. I am only half way done, and ooh i'm loving being all organised.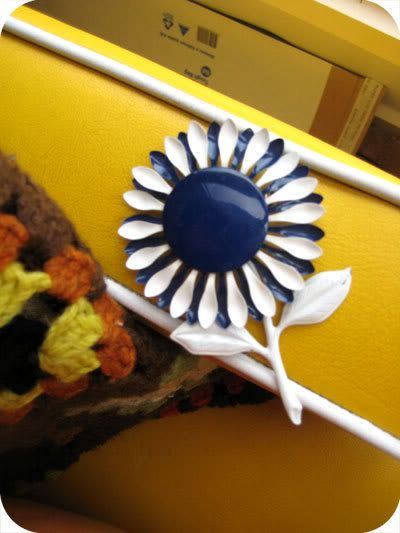 How gorgeous is this brooch. It was a Christmas gift from Megan, who owns Valour. I adore it.
That's all from me this rather cold January. Call me strange, but I slept with a hot water bottle over the past two nights.
Wish me luck tomorrow!