Hello!
Today I visited my Mum down Frankston way. This always means a HUGE opshop day, which is something I've been dying to do since before the new year.
We were delighted to see all of the Frankston opshops were open for business. Even the little volunteer run ones. Fantastic.
This is what I bought.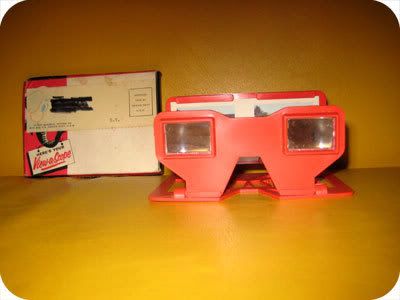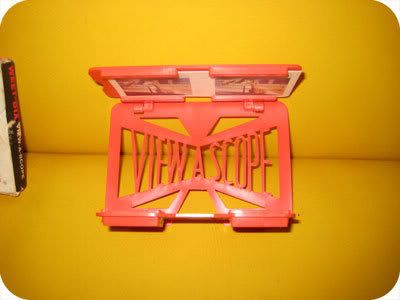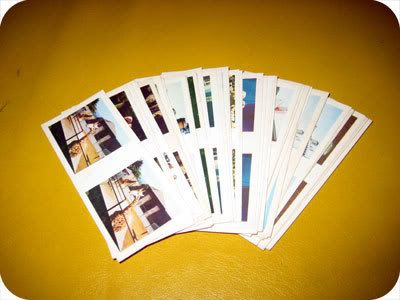 This is a view-a-scope that you could get if you collected a certain amount of tokens from cereal packets. I'm not sure of what era it would be from though, but its quite old. It comes complete in box branded Sanitarium, and with 41 cards that when you put in the viewer, you see the images in 3d form. The owner must have gone through a lot of cereal! 41 cards! Anyway, I love it. I think it must have some value. It's in fabulous condition and advertising is always desired.
I actually got this hat on Monday down St Kilda. I've never been much of an animal print fan, however I took a fancy towards this and went out of my box and bought it! Will it be worn? Who knows.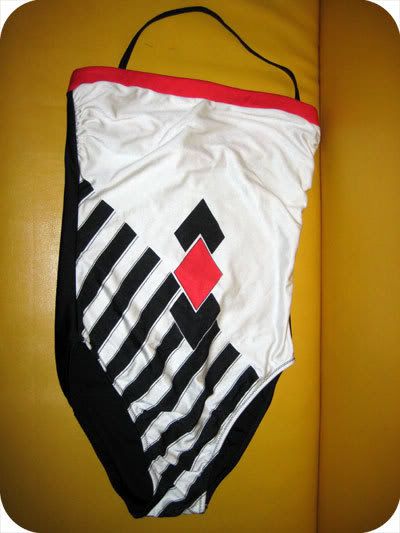 I love bathers. These are only average, but they caught my eye so I picked them up anyway.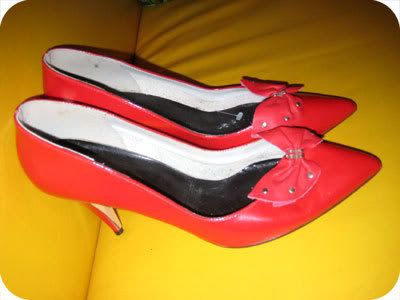 Of my, what seems like hundreds of pairs of shoes, I don't own one pair of red ones. The amount of times I've got ready to go out and wished I had a pair, I couldn't even count. A tick in the 'to buy' box.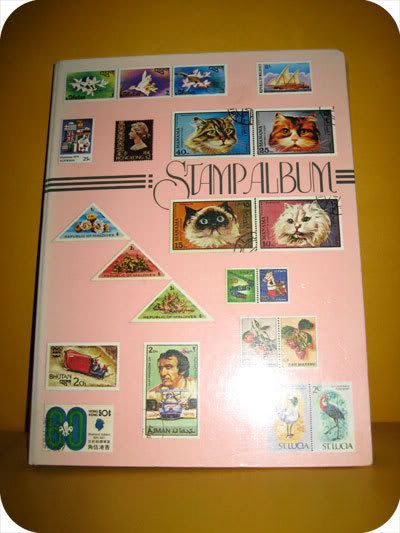 When I was maybe 8? My family had a car boot sale. It went down as one of the best days of my life. The idea of being a real shop keeper made me giddy, and instead of playing pretend with the jar of 1 and 2 cent pieces mum kept, I could do it properly. I set up my part of the stall. I remember it exactly. It was on a blue and red striped picnic rug, slightly away from the parents things (It had to be like that because it was MY shop)
I swear I would have sold everything I owned that day if I could. The idea of having my very own money was overwhelming, I could buy all the lollies I wanted!
I sold my Ariel doll that sung under water, my Barbie bag full of barbies (Although not a Barbie fan, it didn't stop people buying them for me) And last of all, I sold my stamp album. Big Big mistake. It was huge, and FULL of all these amazing old stamps from all over the world that my old neighbour gave me. I remember writing the price tag for $10 (thinking that was HEAPS. If mates cost 1c each, that gives me 1000 mates!!! WOW!) It was sold almost straight away, and the lady tipped me giving me $15 instead. I was rich. Oh my Mum was dissapointed, but she had to let me learn my lesson. I remember her saying "Are you sure Patricia, are you sure?" Hell yes I was sure! Anyway, so now you know why I am always searching book sections of Opshops for old stamp albums, to make up for my regret 15 years ago.
Today I did well. I saw this cute stamp album stuck right down the bottom. I pulled it out, and opened it up....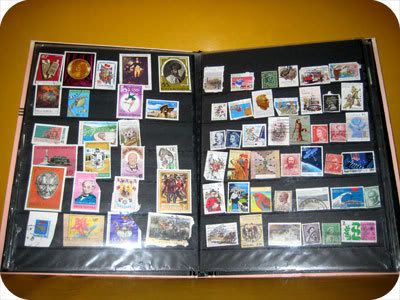 ... and it too is FULL of stamps from the 60's - the 80's from all around the world.
Poor Stephanie (The previous owner) I hope she doesn't regret it! She's not even getting any lolly money for it!
Anyway thats all I bought from the opshops today.
On the way home, I decided to go to Melbourne Central's Borders and treat myself to a new book. I had a great time sitting on the floor, flicking through so many lovely books.
I settled on this one and I'm glad I did. It's so good!
I am huge on anything nostalgic. I get such kicks out of reliving things from my childhood (Still searching for a plaster fun house if anyone knows of one) and this book goes into everything... scratch and sniff stickers, choose your own adventure, rainbow brite, He-man, Hungry Hungry Hippo...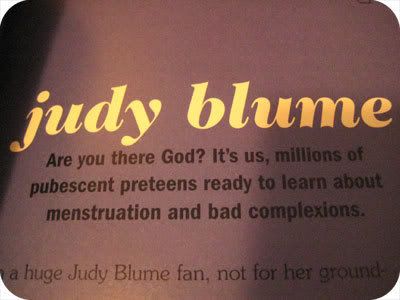 Judy Blume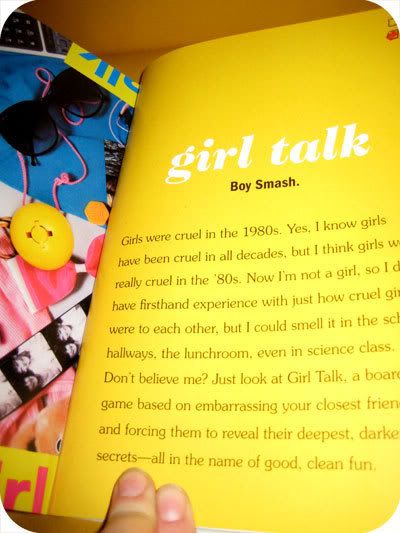 Girl Talk (Oh how I LOVED girl talk. I can't emphasize the word LOVE any more)
And it's written in my kind of language, in a humerous, yet factual, personalised story telling kind of way. Love it.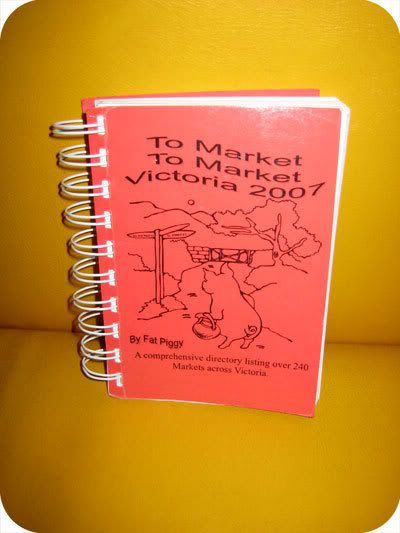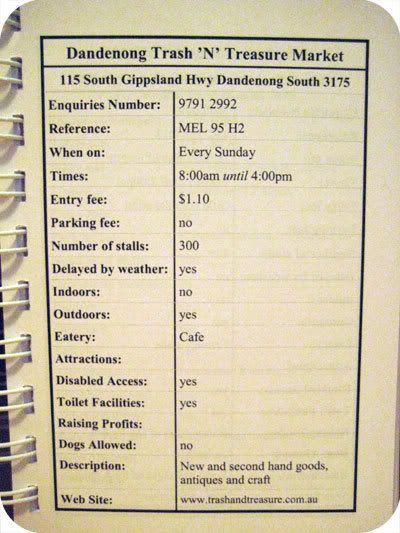 And last of all, whilst rumamging through the sale section is this guide to all the markets in Melbourne! Yeee! I now have whitehat.com.au in my pocket!
Pwoah what a long blog.
Goodnighttt!