Hello!
Just a quick little post to show you a few things I've picked up.
My favorite, being this piece of coloured glass.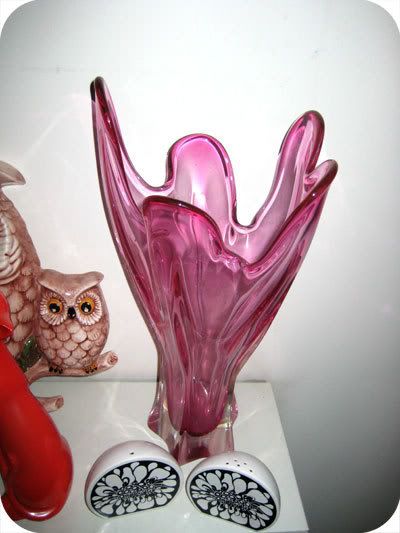 Lovely colour! I'm really enjoying glass at the moment but I'm quite specific (which I'm happy about or I'd have a whole new avenue of collecting)
A lot of it bores me, but a lot of the 60's 70's glass gets me a bit excited.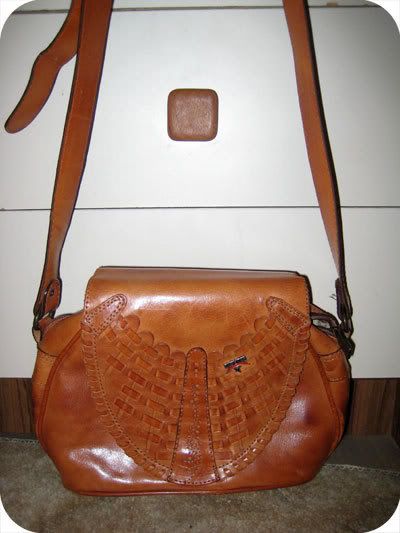 As I held this bag up to my boss with a big grin on my face, she says
"I know something you need Trish, another tan leather bag!"
Add some sarcasm to that and you have a whole lot of truth.
I have way too many tan bags.
But you can't leave a nice quality bag on the shelf when you don't have one quite the same, especially when it's only $3.
So I didn't hesitate. It's very pretty!
I also got another swatch watch, in it's packet too!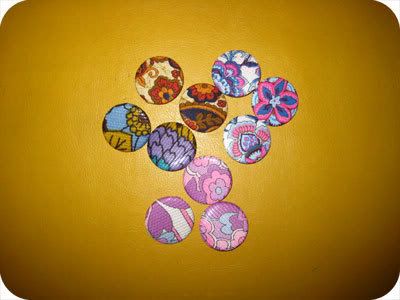 I made some pins out of the fabric I got from market the other day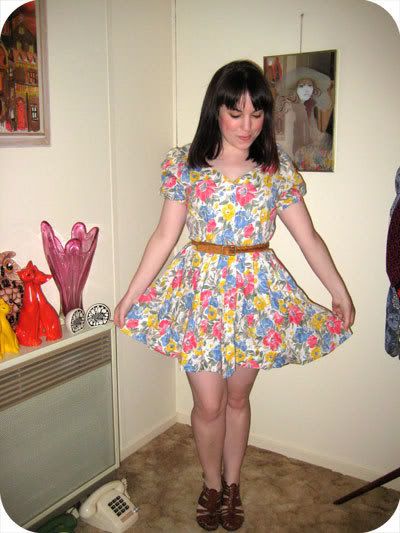 And last of all this is one of my outfits.
I'm a little bit addicted to furniture at the moment. And my addiction to eBay is fierce!
Mix them both together and you'll see what i've been up to for the past week in my spare time.
Mostly looking at wall units and storage as I'm always in need of storage, but the main reason is because having things that don't match drives me mad.
When something is out of place it's always the first thing I see when I come in, and when it's in my head, I won't stop until I've replaced it.
My old Ikea shelves don't match at all, and they have no hidden cupboards so everything has to be displayed, and not everything looks pretty on display, so I'm currently bidding on a few eBay goodies, and finding a lot more that I shouldn't bid on but am.
Every 'You've got mail' sound I hear is a mini panic attack, as I fear someone has outbid me. Haha.
Oh also, I found a cheapish melbourne courier that is basically half whatever you're quoted from other couriers, so if you ever need someone to pick up something heavy from ebay but dont have a trailor or car etc, let me know and I'll send you their details.