Hello! What a lovely Melbourne day it is today. (says she, indoors, typing on her computer)
Well I did get out earlier.
A friend and I went to Camberwell market! After such lovely comments on my previous blog, I began mentally preparing. Chanting positive mantra in my head all morning haha.
I will find super good things today. I will find super good things today. No, but I did realise I was stupid.
I didn't do too badly, nothing 'super good' but I'm happy.
I've never been a huge fan of Camberwell market, I'm almost certain it's because it's mini versions of antique shops. Most people know what their things are worth, and because it attracts people with the same taste as me, its prices are higher because it will sell, and everything good is picked up as soon as its put out.
Anyway,
This is what I wore.
I really don't remember this photo being taken. I must have accidentally taken it when playing. Anyway, I didn't take a 'today I wore photo' so thought I'd chuck this in.
This looks super ugly in the photo but I'm quite a fan.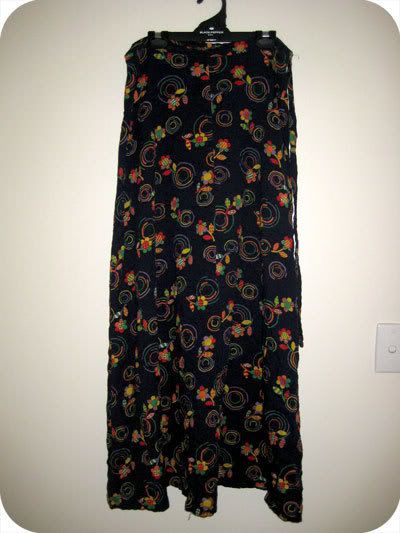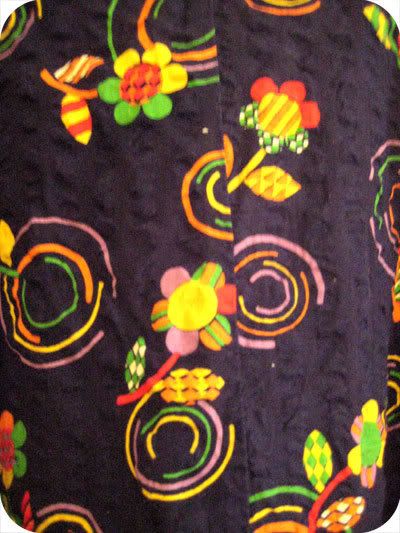 Flower Power maxi.
There was a lady with a whole rack of ok vintage, and there was a sign on the end saying all $10.
When I confirmed with her that it was correct before I started throwing numerous dresses on my arm, she was shocked.
Oh no no no, not in this weather, not with St Kilda Festival coming up, some of these will sell for $90, $100 then. No, Starts from $10."
She pulled down the sign and put it in her van.
There weren't many $10 dresses on that rack that's for sure.
Nick picked up a lovely hat for $5. He's very pleased.
So then I went home and attempted to nap, but I really can't do them.
Once I'm up, I'm up.
So I lay in bed wide awake, and was delighted to get a call from another friend inviting me to go to Thomastown market. Yipee.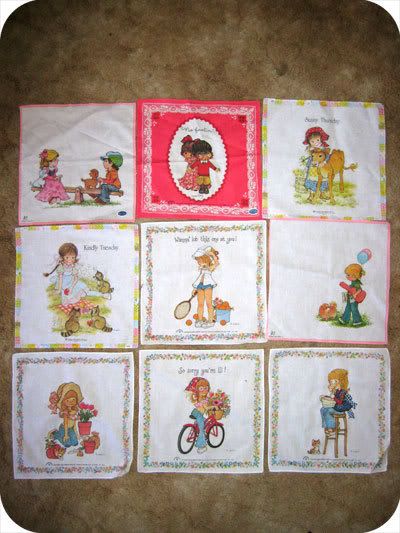 I bought 9 childrens hankies with the cutest little pictures on them.
I'm not a hanky person, but I think I'll keep one in my bag for desperate situations, and because they're so pretty.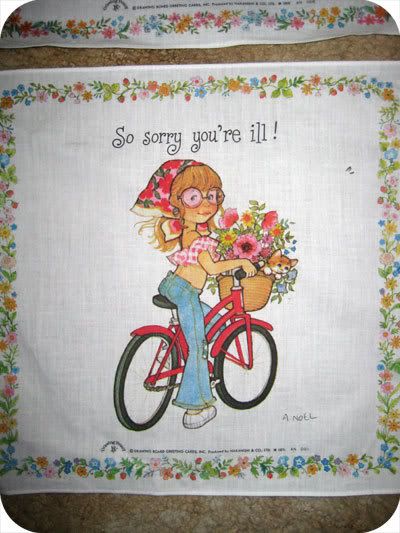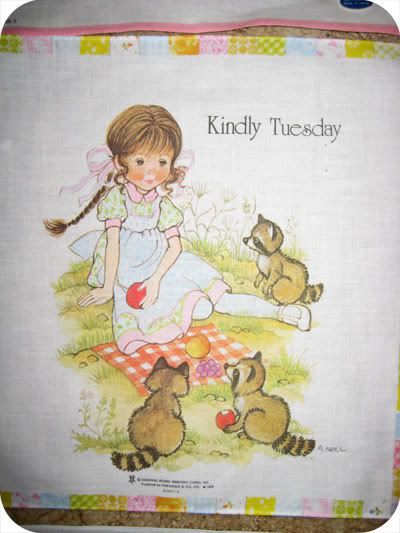 Cute :)
And last of all, I bought this barbie book.
It's a recent version of the book that was most desired by every girl in primary school.
Each Tuesday when the Mobile Library came to town, I remember this so clearly, every girl would que around the counter to see how many months/weeks away it was until it was their turn to hire the barbie book.
We all knew how long we had to wait, how could we forget. But confirming that it was getting closer was such a thrill.
I thought my day would never come. I remember being told it would be around 7 months, depending if people brought it back on time.
Then it was my turn to hire it.
I didn't even like barbies.
I liked building cubbies, setting booby traps, and making potions.
But the whole point of getting to hire the book was the best feeling in the world. You'd be an outcast if you didn't want to hire it.
I can't even remember it properly, I highly doubt I gave it a good look through, I just wanted my turn because it was so cool.
Anyway, I really do enjoy reading through it now. It's filled with the complete history of Barbie. Pages and pages of beautiful outfits, hair and makeup.
Definitely my favorite item of the day.
By the way, have they changed the spelling of 'definately' or have I just always spelt it wrong?
Definitely, definately. Same with collectibles, collectables. I don't know.
Anyway, enjoy the rest of this splendid day! Don't forget to sunscreen!