I have a story to share with you.
I have been laughing about it all day.
So Mum and I were driving to the markets this morning, and she tells me...
'Patricia... you'll never guess what I did last Saturday, so I was driving around, and I saw a garage sale sign on a pole with the address on it, balloons tied to it etc, so you know me, slams on the breaks and does a U-turn and off I go.
I spot the place, cars everywhere, balloons on the fence, fantastic!!
I park, get out my wallet and bag and walk in.
I nearly died.
It was a big childrens birthday party.
Everyone stopped and looked at me as if to say 'who the hell is that?'
Children were everywhere, I was so embarrased, I said, 'Oh sorry wrong address' and ran back to the car haha.'
Oh I laughed. It wasn't a garage sale sign, just a sign with balloons on it! hahah
Before I show you my market finds, I'd like to share my prior purchases.
On Friday and Saturday I bought the following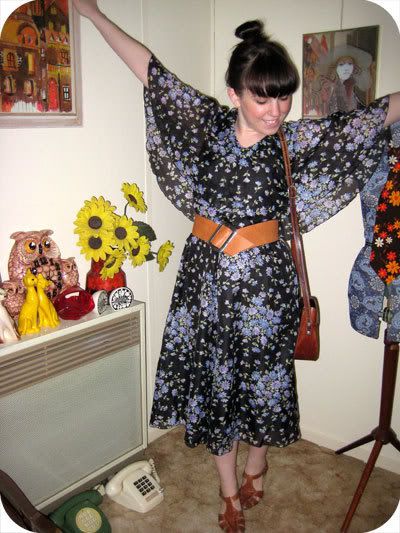 I bought this dress on Friday and wore to work on Saturday. I adore different sleeves. This dress however hit me at the wrong spot (Right in the middle of my calfs) which made me look super frumpy. I decided just to deal with it until I caught a glimpse of my reflection at the train station, and hated what I was wearing. So as soon as I got into work, I went out the back, took off my dress, and sat in my underwear whilst I took up the dress a few inches. (Great vision huh?) It now sits much better. Haha.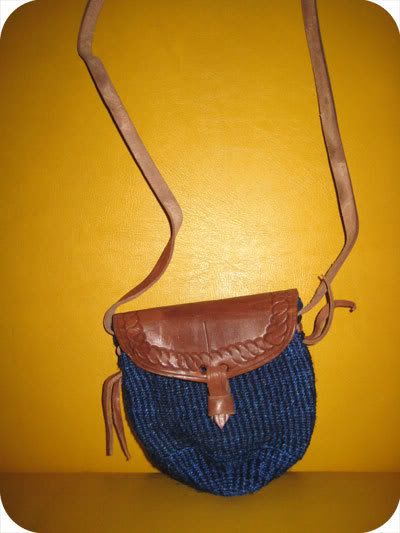 This is rather old and quite heavy! The stones are a blue I haven't seen before but I can't seem to capture it in the photo, but oh they're lovely.
This cute 70's? Pinafore. I love it because I can wear it as is, or in winter put a pretty blouse underneath and some tights. My ideal under item is a mustard turtleneck. Still searching.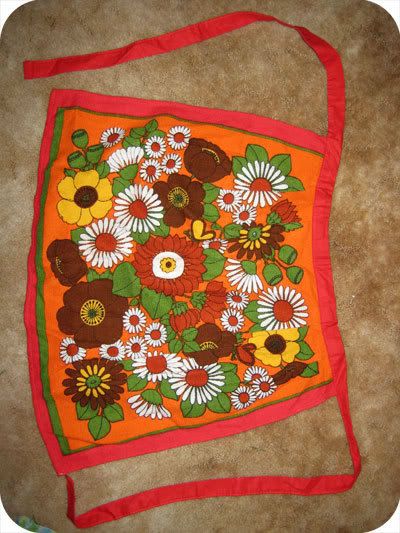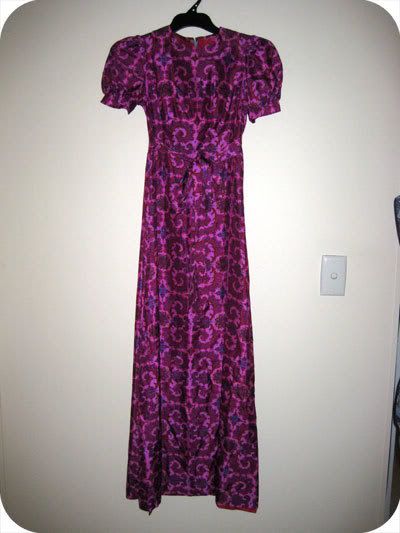 Prettttty.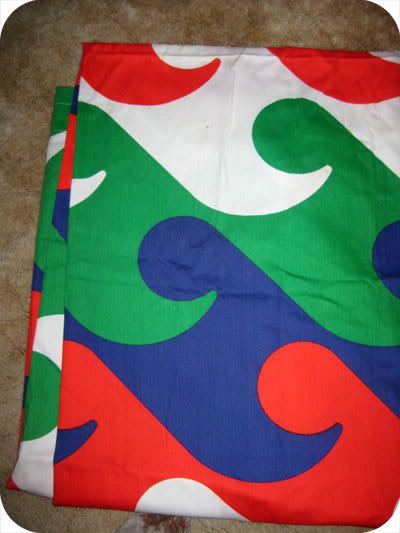 Psychadelicish fabric that I suspect is an ikea creation, but none the less will make a good something one day.
And the next two items are the things that made me know I'm back and haven't lost my opshop touch.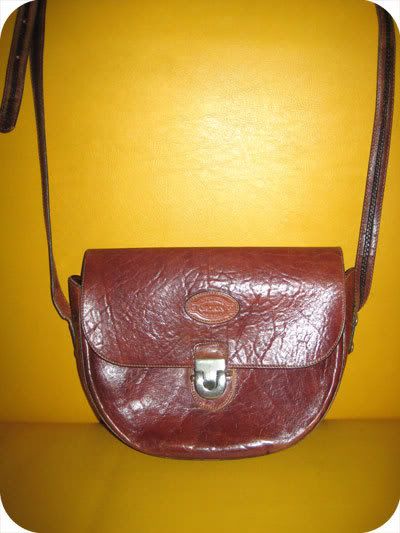 Oroton handbag $2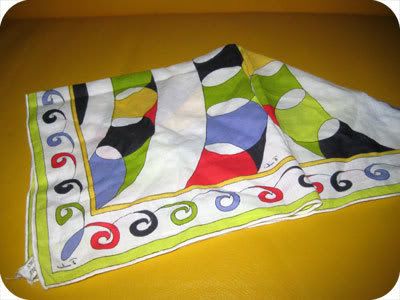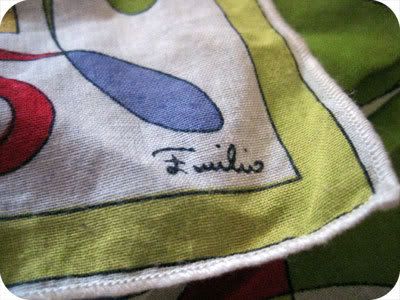 Pucci scarf 20c
Ooooooh so happy! I have always wanted to own something by Pucci!
And this is what I picked up from the markets this morning.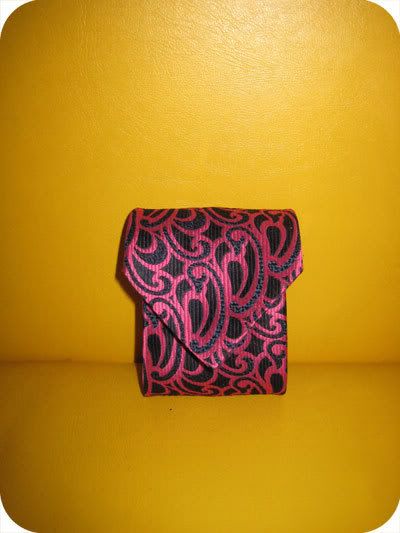 Psychedelic tie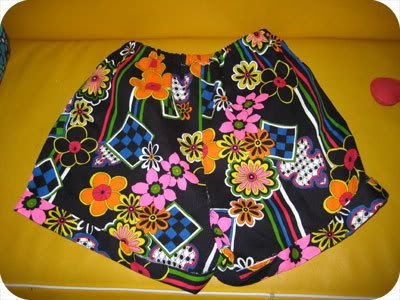 Flower power shorts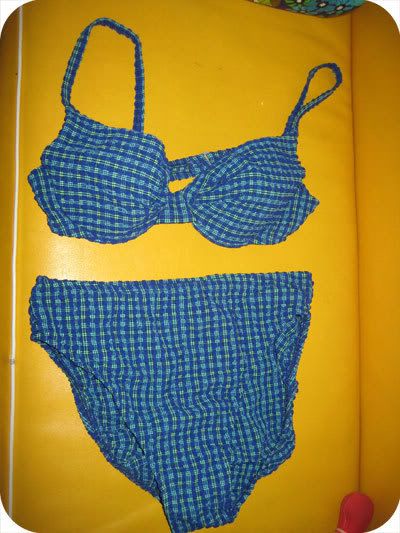 Sweet bikini.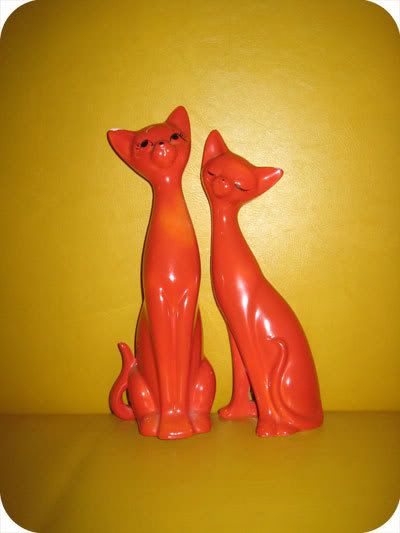 Huge S&P cat shakers. Slight paint damage to one.
These are the cutest S&P shakers. It begins as one piece, a corn on the cob with a hat on, and when you take off his hat, they separate into two shakers. His hat being one, and his body being the other.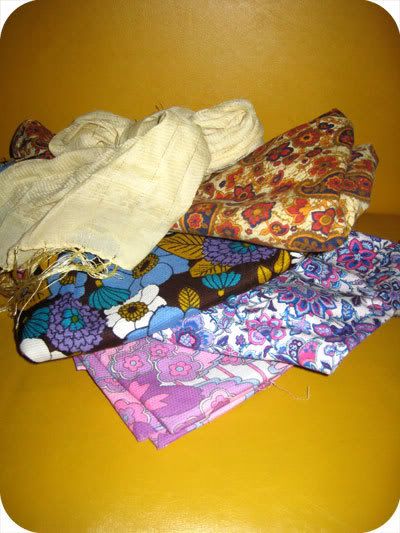 Fabric bundle
Finally... I have spent many sleepless nights lying awake in bed with a damp flannel on my head trying to stay cool because I didn't own a fan. I mean I could have gone to Target or Coles or anywhere really and bought a white one, but I didn't want a white one, it wouldn't match my house. I wanted a vintage one that not only kept me cool, but looked great when it wasn't being used. I've seen quite a few at markets, but the prices they're asking for vintage fans is stupid. And they're usually all rusted and gross. (Did anyone see the fan collection on collectors? WOW) But finally this one was there waiting for me for only $10. I love it and can not wait to sleep in comfort tonight.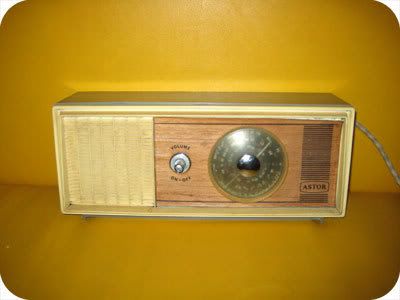 And last of all my favorite purchase for the day. I got an Astor radio. Not the most desired brand, but still well known, and still collectible. I was copping some greazies from other stall sellers, I loved it. It cost me $10 :)
I know this blog is already super long, but I'm not finished.
Mum had a few things to give me too. (Besides the greatest home made meal I've had in so long)
Glomesh coin purse.
Mum bought this dress aaaages ago, and when she held it up to show me I did the wrong thing and turned my nose up and said, it looks like a big w dress.
It's not, its vintage and actually very pretty!
So much later on when I decided I wanted it, she laughed and refused to give it to me because its the big w dress. After months and months of nagging she finally gave in, and now this lovely dress is mine :)
And last my favorite, the same day I run out of my moisturizer, mum shows me her brand new $2 purchase. 150 mls of Chanel face moistruriser. It's amaaaazing.
I haven't had such a great buying day in so long. I'm super tired, but super happy.