Hi!
Today my Mum visited me. We had a good day, I took her around to my local opshops and had Indian for tea!
She also helped me rearrange my bedroom and loungeroom, something I've wanted to do for a while.
I'm happy to announce that I no longer have three decorations on my tree!
At each opshop I went to, I picked up a decoration! It was great!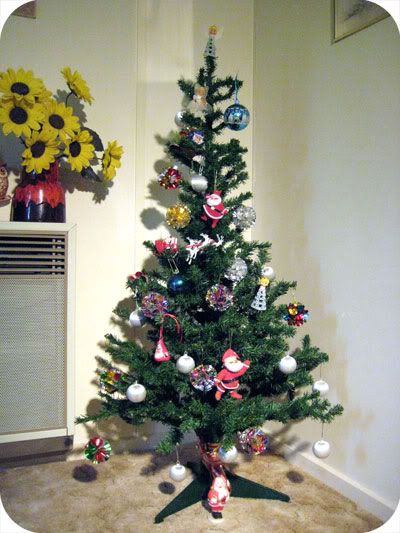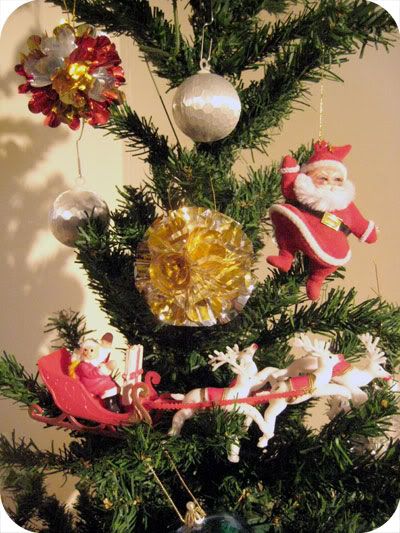 How pretty is my tree! I've never had a Christmas tree in my house as my places have always been too small. So this year is very exciting.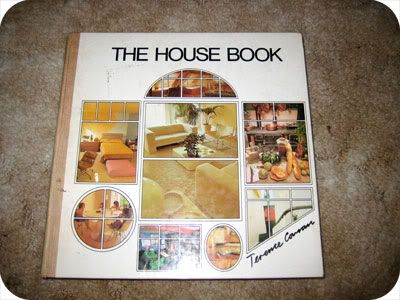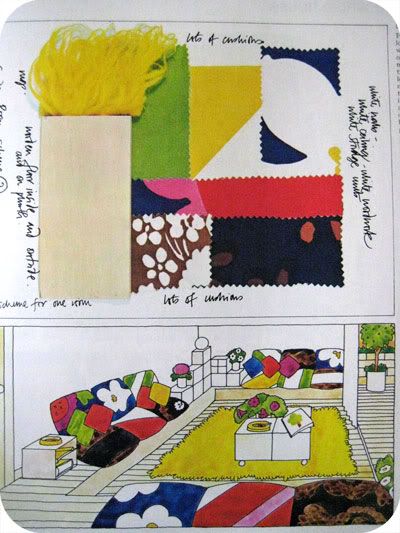 I know Kazza will hate me for finding another 70's decorating book, I'm sorry!
This book is amazing! It has swatches, colour schemes with full textures, fabrics and patterns, full houses, all the way up to the roofing! Definitely my new coffee table book.... if I had a coffee table! Still hunting!
It even has a section devoted to collections!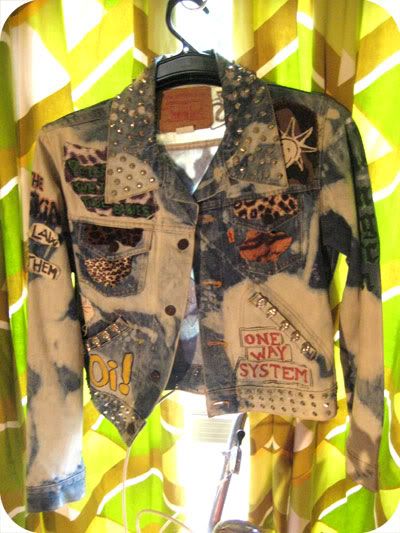 I also picked up this punkers jacket, fully studded, patched etc. Its rad!
I'm going to give it to work though, as the amount of people who come in wanting to be a punk is ridiculous! It'll work well.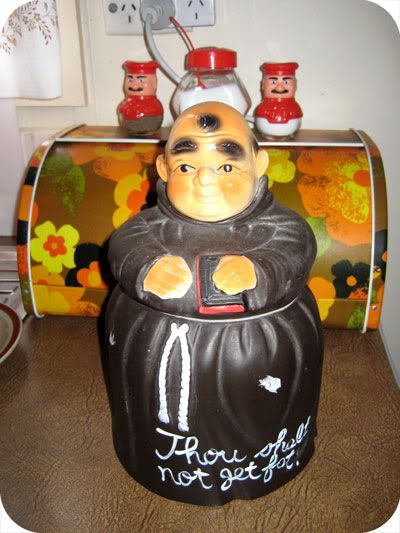 This is something I'd been wanting for years for nostalgic reasons. Nan and Pop had this cookie jar when we were little and I've always loved it. 'Thou shalt not get fat!' It writes. These are fairly common, and so aren't worth much, around $28 I last read. Mum picked this one up for $1. I'm glad to have it :) (The white parts just sticker remains)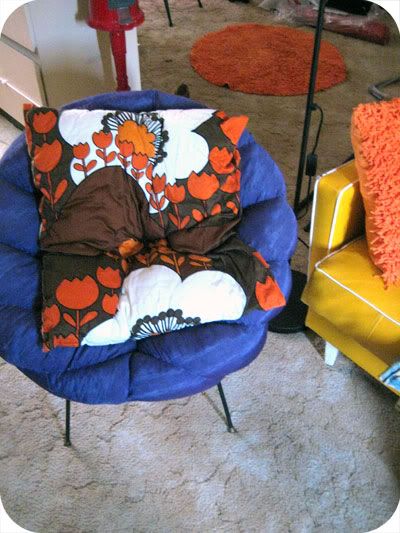 This is some of todays room changes.
I can now see my purple chair! I love this chair.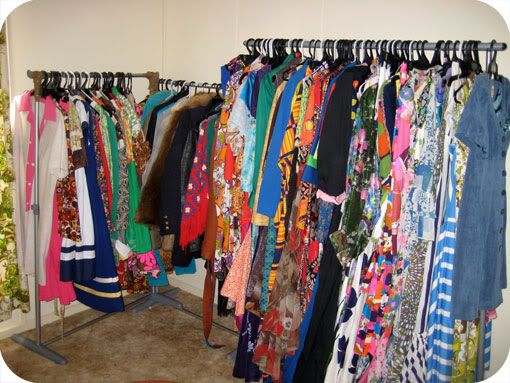 I've changed my room around and put my 3 free standing racks together. Its like a wall of yum!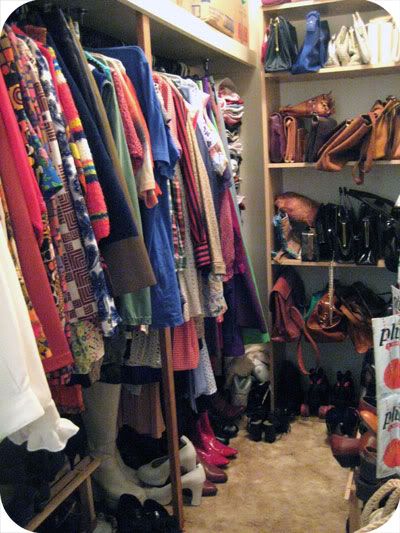 This is my walk in wardrobe. I have most of my 60's 70's gear on the other racks.
This rack is mostly 80's, misc dresses, tshirts, jumpers, and pants.
And my 70's shirts are kept in there too.
Well although I'm about to expload from over eating at dinner, I think I've going to have to have another Kashmiri naan and then head to bed.
First day at Velour tomorrow! Yee I can't wait.