Today when choosing something to wear, I went to my mini dress rack and I couldn't find anything! I went to my maxi dress rack and it was super full in comparison. I don't know how it happened. I always thought I was lacking the maxi's, which is probably why I stopped buying the mini's and started on the maxis.
In 1965 skirts went as high as six inches above the knee and were banned in some places. Coco Chanel described the mini as 'the most absurd weapon woman has ever employed to seduce men'
'In 1965 we spent almost £1.7billion on clothing - on a £10 to £15 weekly wage! Up until 1966 skirts under 24" long were classed as 'childrens clothing'. In fact, the dresses were becoming so small that on 5th November 1965 the government brought in new Customs and Excise rules to prevent women avoiding taxes by buying children's sizes. The 10% tax depended on the length of the clothes ..... before a rethink! From 1st January 1966 womens clothes were assessed for tax purposes according to bust size, not length.' From http://www.sixtiescity.com
Its funny that the mini could cause such an outrage then, when now you really really have to dress like a tart to get the same reaction.
I have a huge folder on my computer where I keep all of my favorite images from the 60's and 70's. Here are a couple that show how mini the mini got!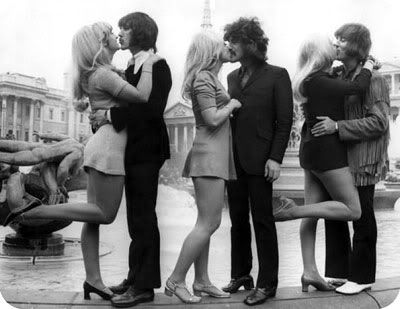 Anyway, so today I was walking by Savers, and knowing my lack of mini's decided to pop in and have a look.
After my rant about pricing the other day, I was delighted to come across a few good value items.
This is a top that I will wear as a dress. It's gorgeous. I need to take in the bust a little as it's a size 16, but it gives it the length that a size 10 wouldn't.
I'm lucky to be short. I am thankful that I can wear tops as mini dresses. Mind you, they are still very very mini even on me, but not quite as short as the above photos.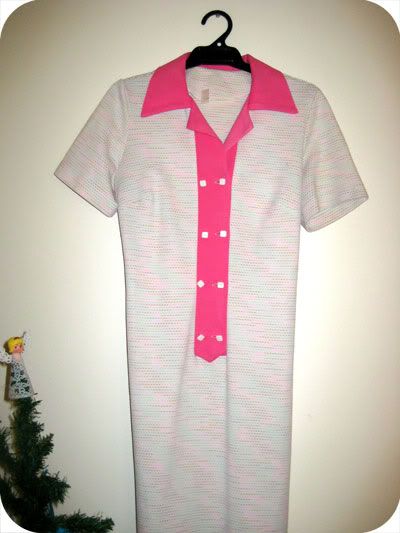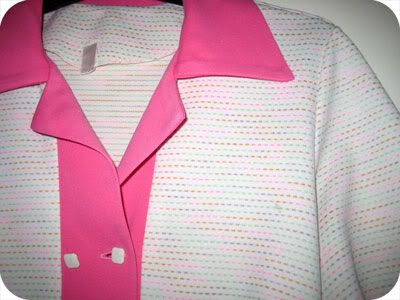 Although I'm against cutting vintage dresses, this isn't in perfect condition, and the length is at that midi unflattering length, so I'm going to mini it up for summer! Mmm sweaty polyester.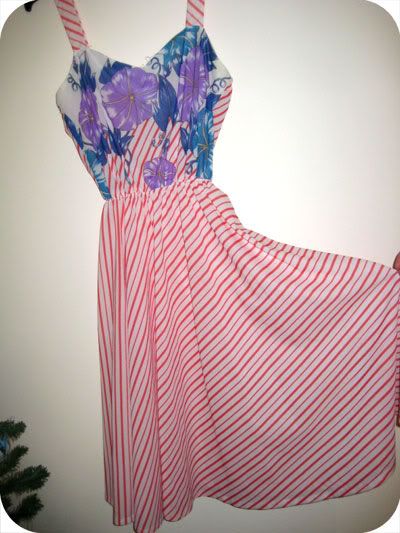 And last of all my favorite. My photography is horrible, but you get the idea. This dress is a dream to wear. It's my size, has a full circle skirt, *twirl* and the colouring/pattern is so pretty! I lovvvvve it.
Also, while going through the jeans rack, I came across a disgusting pair of tencel jeans. ewwwww. I hope with all my hope that they don't come back in fashion.