Hii.
Today after work I popped into savers.
This is what I wore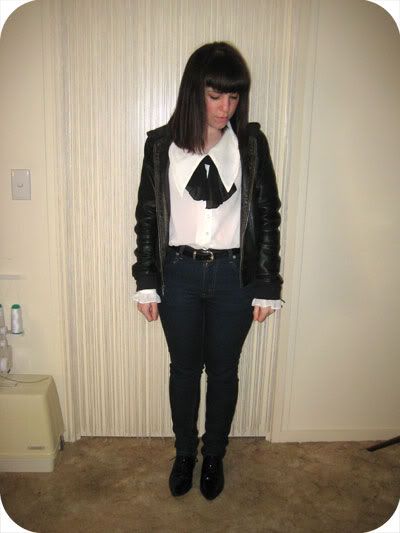 I'd just like to pat myself on the back for my jeans. I can't ever find jeans that fit me so when I do I live in them until they look like saggy baggy horrible jeans that only fit after first wash, then they're useless.
ANYWAY, so after yet another lifetime going through racks and racks of drab jeans, I came across these levis bootcut jeans. I hate hate bootcut, but the fit everywhere else was like I was wearing a built in girdle, lifts, tucks, sucks, you name it they do it. I was sold. I swore to myself I'd never ever take in another pair of jeans as I always screw them up, and I end it all frustrated.
But this time, instead of pinning and repinning and getting cranky, I lay the jeans down on the ground, lay my newly washed and correctly sized old jeans on top, and pinned its outline, then just sewed it. I didn't think it would work but hoorah. I've never had a pair of jeans that fit me so good.
And this is what I bought.
Yay, new frypan! And I can't electrocute myself! I've been aching for pancakes!
It's such a heavy good quality one. I can't even warp it if I tried! Its Trish proof.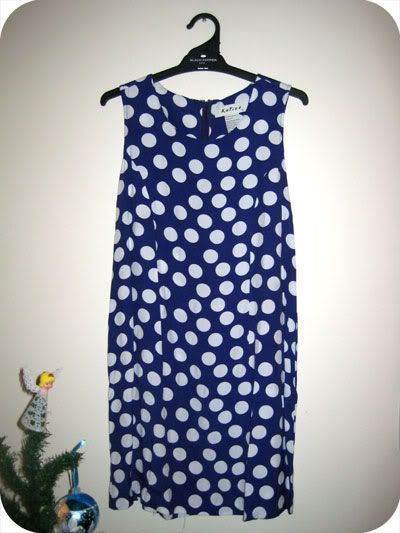 Eighties Katies dress. Even though I cringe at anything Katies, Millers, or Target, I did like the lightness of it, and I'm a sucker for polkadots. I think I'll be living in this during Summer... if it ever comes.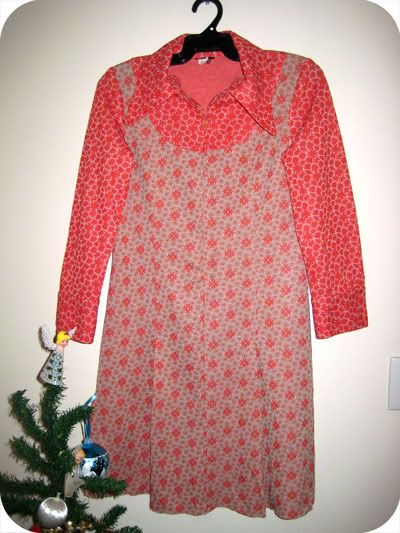 Love this dress. It will go in the winter pile though.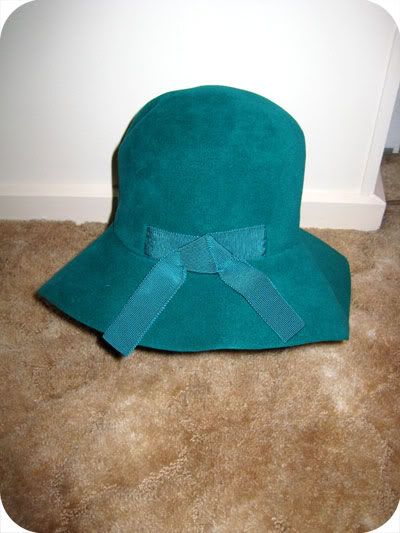 Fantastic felt bucket hat, are they called bucket hats? Well thats what I've always called them. I always buy things in green as I just love it. I can see myself as that crazy green lady when I'm old. Wearing everything from hairties to shoe laces in all shades of green. I regularly see purple ladies. Handbag, shoes, poncho, blouse, skirt, socks everything purple.
This will also be good for winter. I love the textured detail in the fabric.
I swore myself off buying frumpy nanna dresses because I like the fabric. I really don't need more stuff thrown on my 'to sew pile' but these colours/pattern is so me. I couldn't leave it there. It'll need a lot of work to make it wearable, but I'm tempted to actually do it.... one day.
AND, Ellen from work gave me her cat salt & peppers today. They look lovely on my mantle. Aren't they just gorgeous?
Fewf, my shopping cravings are over... for now.