Today Mike and I went to Eltham Festival. I love love the smell of festivals. It's like you can smell the atmosphere. There is something about them that I just love so I was very excited to go. I got memories of doing a drama production there when I was in year 11 or something. I had forgotten all about it!
After that, we had nothing to do so we decided to go to Thomastown market. I would usually refuse to go that late (about 1pm) as my mind would shut itself off to everything because I'd have told myself all the bargains would have been gone by then.
But.....
Look what I got!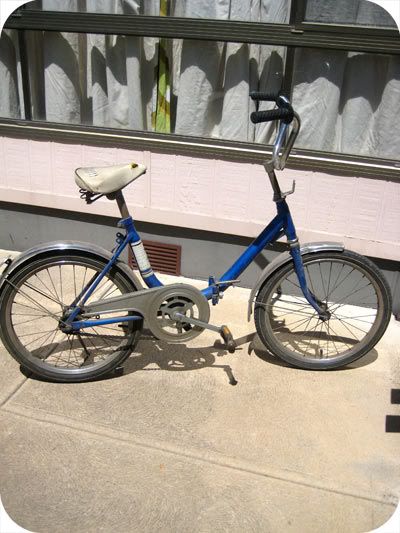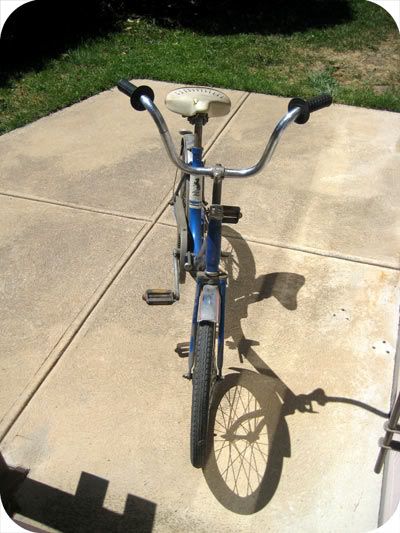 Very happy. It needs a bit of work, but the main frame isn't rusted which is the main point. There is rust in other parts but they are easily replaced. It could do with a new chain, and a new seat but thats easy. I love love love it.
I know I already have a rad bike, but now it has a friend.
I am not allowed to buy another one, even though I do now have two meaning it's a collection. But for $25 I couldn't not get it. They're going for heaps and heaps on ebay at the moment so if I ever want to sell it I won't have a problem.
It's very dusty and today is the best ever day to give it a good clean.
Perfect weather.
When ride retro bikes like this I feel like Veda from My Girl and am guaranteed to burst out in some veda veda bo bada tunes but with my name in its place.
I bought this from the festival...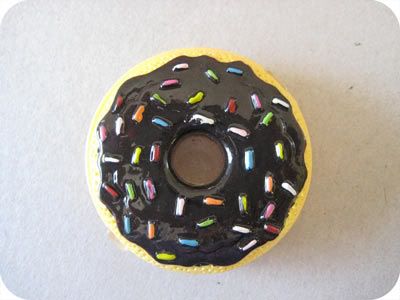 Its lipgloss in the shape of a donut.
I wiped out the disgusting lip drying gloss that was already in it (caramel flavoured, more like caramel topping, it was disgusting) and filled it with my blistex.
Its great!
Since I got home I have been able to smell silk worms. Its really unpleasant mostly because of the silk worm experience I had in highschool when we had to grow them for science.
I kept them in this container with their mulberry leaves, and they turned into macho fat beasty caterpillars, there were TONS of them... one morning I come home after school and my dog had knocked over the container and they were all over my room... everywhere. Mum was already up their picking them off of everything, taking off my doona's and sheets, all my clothes on the floor etc. The once smell of fun for raising bugs turned to a horrible smell of imaginary caterpillars crawling on me for weeks to come.
Yuck. I really want it out of my nose.
Ok bike washing time :)