Hihi
Today I trecked out to Lilydale and surrounds for an opshopping day with my friend Shannon.
About this time last year was the last time we went out there, I remember it well, I had crazy horrible hayfever, so badly that I couldn't even look at the opshops because I'd constantly have a hand in the tissue box.
Well today it was role reversal. I was (for once) hayfeverless, and Shannon, someone who never ever gets it, had it so badly. Poor thing.
Anyway, other than that it was a great, but disgustingly hot day.
This is what I bought.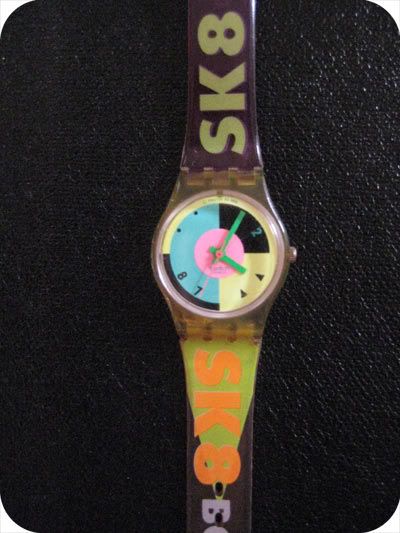 Another swatch watch. Although nothing will ever compare to my previous find
(click here to see)
But when you pick them up for $1, you can't be doing anything wrong. I can't find any information about this one though. I'll scan my carters guides later.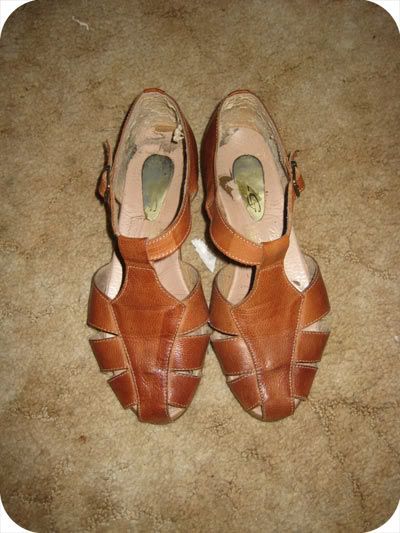 This was my favorite item of the day. My usual tripod is so big and heavy, especially when it's in its bag, that I never take it anywhere with me. It's strictly my 'at home' tripod. But this is such a pretty tripod. It's heavy (good quality heavy,) sturdy, well made, and compact. And, I can adjust the legs so far apart I can get the camera almost touching the ground. Fantastic find.
Um, Gorgeous! This is a home made item all hand embroidered. New favorite clothing item.
I also got a couple of dresses that decided not to photograph well and am too hot to be bothered to do it again.
This is a record that has been molded into a bowl. It will be my fruit bowl that'll sit on my still non existent coffee table. I just can't seem to find the perfect one.
They all seem to have scratched up legs, are too big/small, too expensive, or their tiles are falling apart. One day my dream coffee table will fall into my hands and this bowl is what will sit on top of it!
I've also been looking forward to putting my 'doo dads' (Martin word for a coaster) on the coffee table alongside a coffee table book. Oh the joy a table could bring to me.
At the vinyl bowl op shop, they had a table full of yesterdays bakery goods including boxes of donuts. All free. Zing!
We drove to find a park we passed by earlier that had a tree that looked like a shoe, and sat and ate them up! Yum.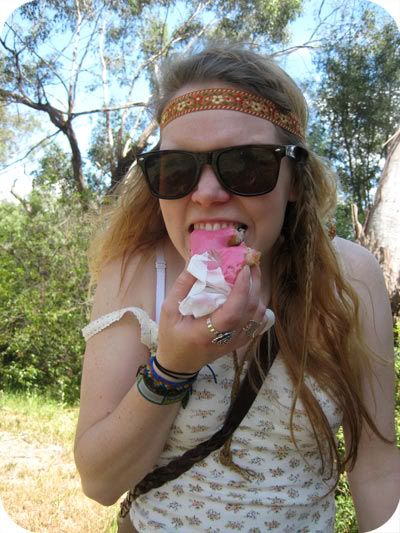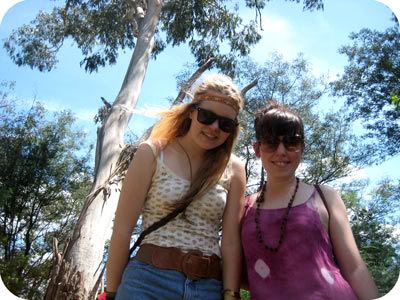 I bought the tie dye dress I'm wearing yesterday. It seemed the perfect dress for todays temperature. Although I look like a complete frump, I don't mind because
a) It's tie dye, and b) its so nice and cool.
There is a permanent stain on it :( I hit the stain with a good sard, and it still didn't come out after the wash. Does anyone have any tricks for permanent stains? I can't tell what it is, but it's not too noticeable, so I'm not too stressed about it, but I would like it gone.
Night!