I love Sundays.
Its usually my allocated cleaning day
Being able to start the week in a fresh house is lovely.
Today I have had a brilliant nothing day.
I've done all my cleaning.
I've done all my washing that is now getting rained on, on the line.
I've baked cinnamon tea cakes and eaten half! Whoops.
I hooked up my new Sega, and had a good play.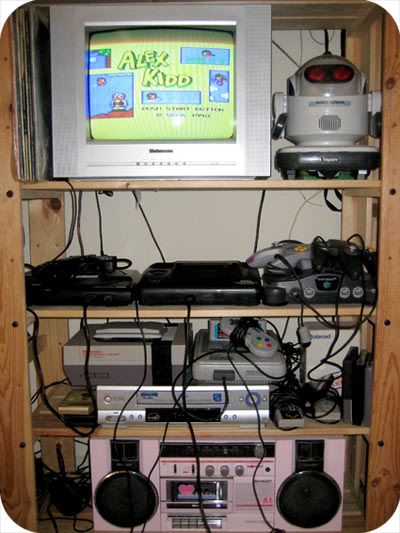 After seeing
Lavender's
blog post wearing a dress that reminded me of Liesl's in the 16 going on 17 song, I just had to watch 'The Sound of Music.'
I am very emotionally involved haha, to the point where you pull the same faces as they are on screen, shake your head when they shake theirs, and feel all the feelings that they are. Sad?
I've had the best sing to the film! I haven't seen it in so long.
And later I am meeting up with a friend for Dinner, if I can fit it in after my over indulgence of cake.
The day my Sega was delivered to work, my boss' 7 year old was there and he said "What's that?"
I said, "Its a video game player from when I was little! If you ever visit me you can have a play!!"
He replied, ".... Mmm, we have a wii"
Hahahhaha
Here's another glimpse of my house in a reasonably tidy state thanks to Sunday.
I feel very Claire from Elizabethtown today.
Ooh I so want to watch that!