Hello!
So I went shopping today on my normal favorite route.
The normal favorite route where I never have any problems with travel.
And today, I waited 15 minutes for the bus to the train station on my way home, and when it came, I politely greeted the driver as I normally do, put my ticket in the machine and it said 'wrong zone' It's never said wrong zone before.
Anyway, the driver practically abuses me like I'm some scumbag, and said
"Nope gotta walk to the next stop for zone 2 love, now buy a ticket or get off"
"Are you serious? I have to buy a ticket for one bus stop?" (I could even see the next stop just like 50 meters away)
"Yep now make up your mind your holding up the line"
So I got off, SO not happy and walked.
The stop where I attempted to get on was a time stop where they usually sit there a little bit to get their timing back on track. So I made it to the next stop before the bus left.
In my head I was like Hahah suckerrr.
Anyway, the bus leaves the time stop heading towards me and I do a friendly hale, (Its always so much more fun to be nice than nasty to someone you dislike) And he didn't stop for me! He drove straight past.
Oooooh.
I saw everyone on the bus turn their heads to watch me as it drove past.
I couldn't believe it. I swear my jaw fell to the ground. I double looked the sign, double blinked, and double thought about it. He definitely intentionally left me there!
:( Horrible evil bus driver.
Anyway I picked up a few good things today. I spent $3.50 in total, Bargain!
This is what I bought.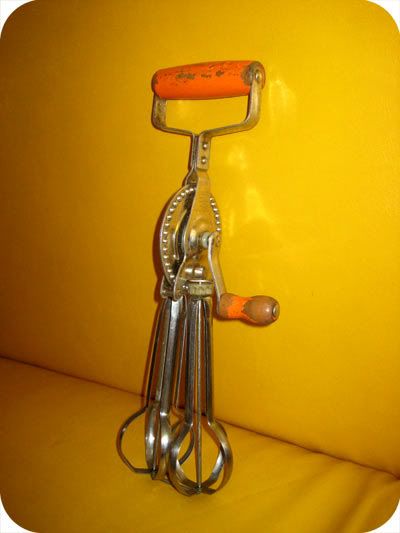 I've had my eyes pealed for an old fashioned hand beater for a while now. They're hard to come by as they're collectible now, and I'm not prepared to buy them from a collectibles store. I knew my time would come when I'd stumble across one myself. And today was the day.
Not a sign of rust on it. It's in perfect condition besides the paint loss on the wooden handles which is bound to happen with use, and all adds to the patina of the object.
I'm definitely baking tea cakes tonight. Very excited.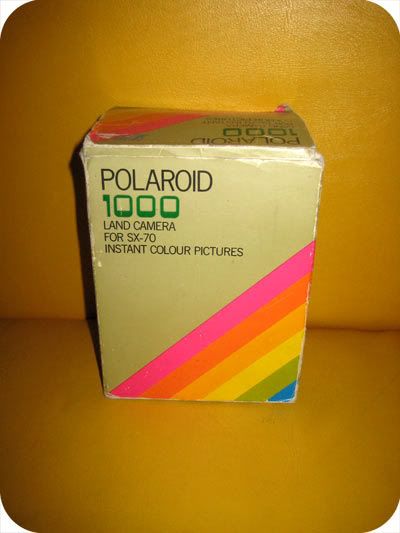 A boxed polaroid camera which is destined for eBay.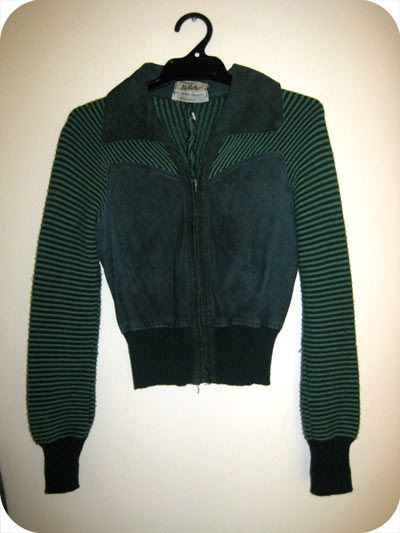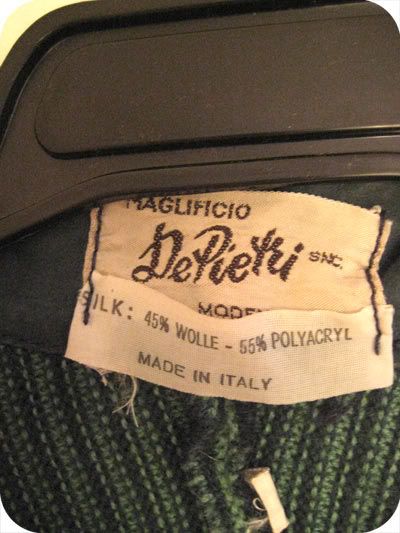 And this unusual jacket. A tad too small for me, but it was interesting, and for $1 I couldn't say no.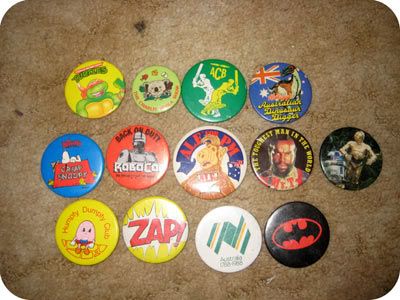 I mentioned in the previous post I was going to an estate garage sale. Well unfortunately I didn't pick up any great finds. Which I am never disappointed in when that happens, because usually its because I'm smart enough not to buy crap, meaning I'm successful. So its always win win.
I went to a couple more garage sales in the area, which I had bookmarked on my iphone maps the night before (The greatest tool for opshoppers/garage salers)
And I picked up some more vintage badges to add to my collection.
The lot for $1. Very happy.
I was also delighted/puzzled to find that modepass had used two of my images for their online magazine. Of all the thousands of people they chose my pics. I'll put that in my compliment sleeve thankyou!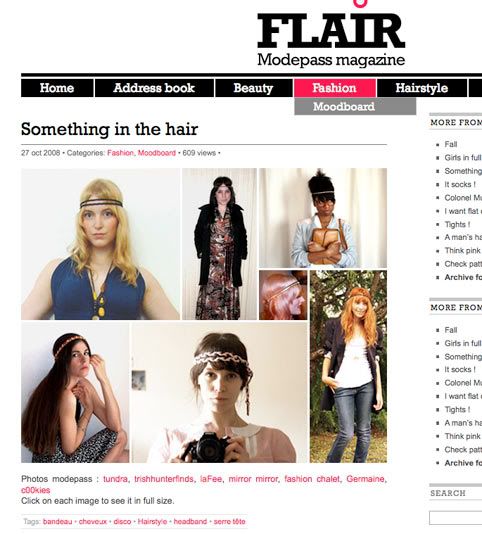 *OFF TO BAKE!