:(
I'm still shaking.
I just went to cook myself some bacon and eggs for dinner. (I'm a big breakfast for dinner fan)
And as I plugged in my electric frypan, a massive explosion came from the power supply, circuited the power in my whole house, and even blackened my hand.
MY GOD.
Its weird because I've known the cord has been faulty for years. But my theory is, it worked last time so it has to be ok. Wrong.
And this time was the first time I had used it since I had been watching those electrocution commercials where they say 'if you're unsure don't use it' or something like that, and so as i was plugging it in, i was thinking of the add, and only held onto the plastic coating on the cord incase. I'm lucky I didn't have my hands around the open wires. :(:(:(:( I know i'm stupid but I just wanted bacon.
Hopefully you'll learn from my stupidity and not use dodgy looking appliances.
:(
Last night I hosted a games night at my place.
I haven't laughed so hard in ages!
I'd quote a heap of quotes but they barely make sense to me now, so there's no chance you'd get them haha. Instead I'll leave you with a few photos of the night.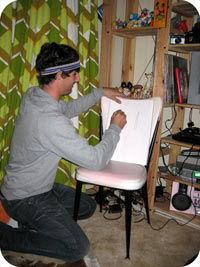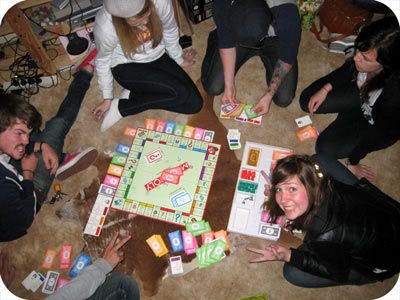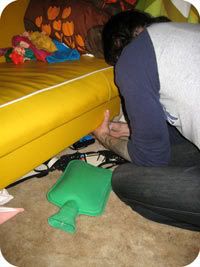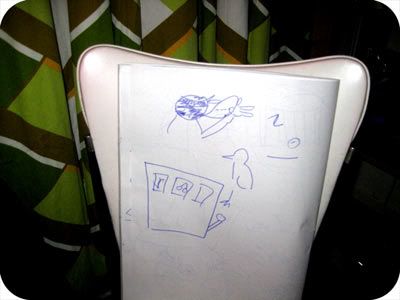 The one of the back of Liam and my couch is from when we were all piled on and one of the legs collapsed. Haha we all got such a fright. All fixed now though! There's no chance I'll go telling dad. He needs no more evidence that the couch is crap haha.
AND I wore my trackies!! Yipeee
Have a go at guessing what the last picture is. Hahha.
And last of all, this is what I bought yesterday.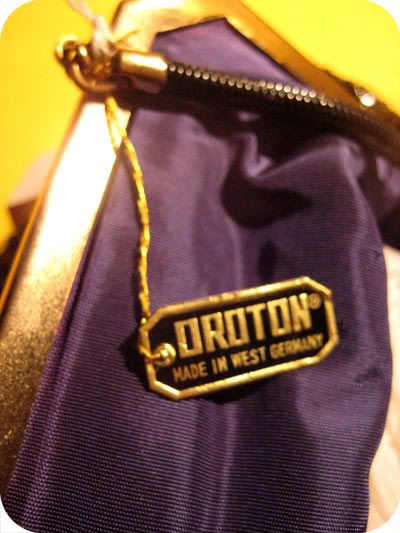 A large vintage Oroton mesh bag. Brand new. Still with tags, and the mirror still wrapped up. $10 Yeee
Whenever I see this glasses of this shape, from this angle in an opshop, I always feel like charlie out of Willy Wonka. That feeling he gets when he opens each bar of chocolate, hoping to find a golden ticket.
Every time I see them, I pause, think "Please please please" and do a quick flip to see the brand. And 95% of the time they're cheap knockoffs.
But this time... For a mere $2 I scored another pair of raybans. Nicccce.