Hii.
Oh my gosh. I've been so so so busy.
Halloween is the busiest time of the year at work, so I've either been there, or working on Halloween party things so haven't had much blogging time.
So this week I'll try and show you the things I've bought during the past week as I go.
But this blog is all about last night... HALLOWEEN. (Yes I know it was on Friday but we're ignoring that)
It was hosted by Stacey, Laura-Jade and myself for the second year in a row and wow.
Everyone went to double the effort, it was incredible.
I'm so proud. What a great night!
My favorite costume by far was Gwen Stefani. She was in character all night. Completely fantastic.
My favorite quote of the night was from Laura-Jade who when she caught a glimpse of my legs said "omg you even dead-a-fied your legs... or are you wearing stockings?"
and I reply "........ummmmmm nope! They're just my legs!" hahahaah
You can now see the dress I've been working on. Bits kept falling apart all night, but I didn't unravel completely so it was okay.
You know when you work on something for so long and you end up hating it?
That happened to me with the dress. I really didn't want to even wear it by the end of it, but after I did my makeup and got dressed I was in love with my costume again and couldn't wait to get there.
We got there super late because of graffiti losers tagging our train, but we all still managed to get the place set up and looking amazing. 8 foot inflatable pumpkins, dead zombie brides, tomb stones, cobweb, helium balloons. The place was incredible.
On the way home I began to peal off my then very itchy latex neck. (Which turned out sooooo good by the way) and I'm still covered in the stuff. It's all in my hair and everywhere. ughhh. Oh well.
Ok here comes a million photos. (In no particular order)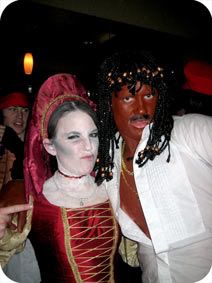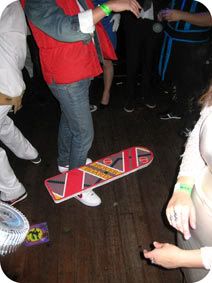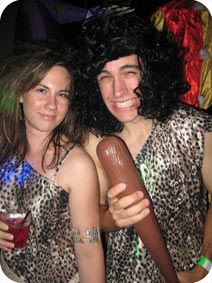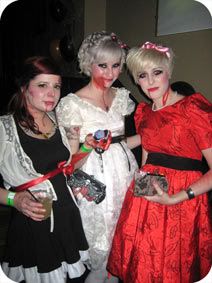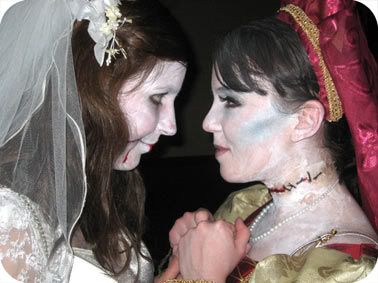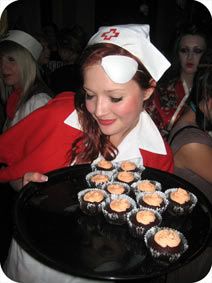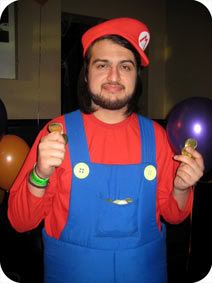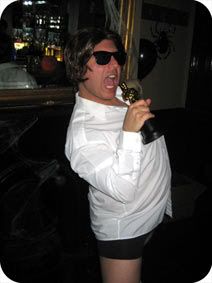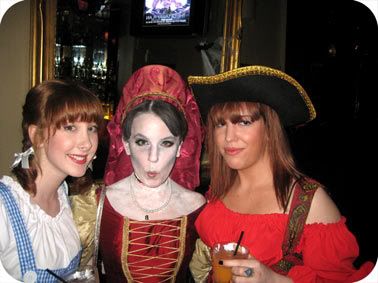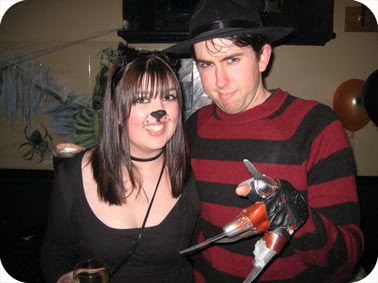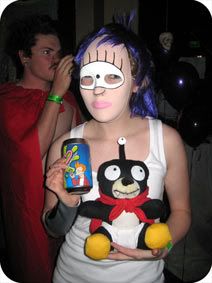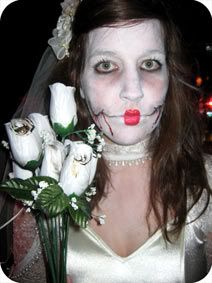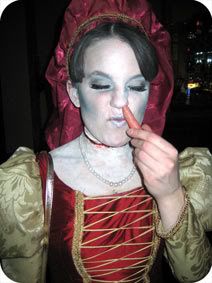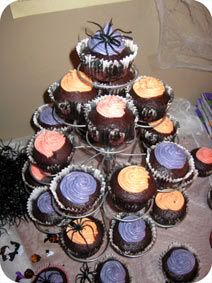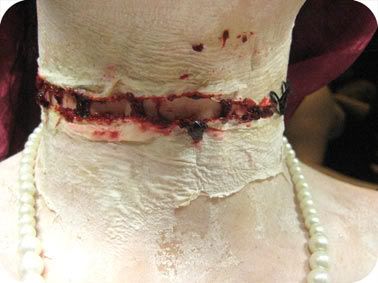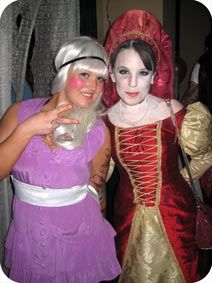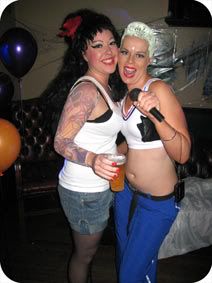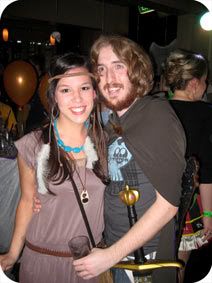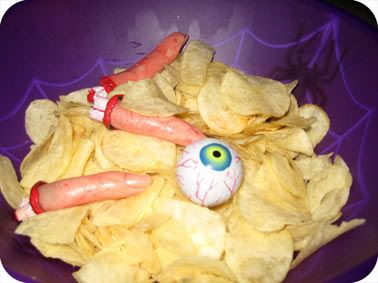 House inspection tomorrow.... Time to clean the hardened blood from EVERYWHERE. haha
By the way, I'm not just dressed period style, I'm Anne Boleyn. King Henrys second wife who was decapitated for high treason, adultery and incest! Lovely!