Hello!
This shall be a very very quick blog.
I'm so so so sick and its all my fault!
Today I visited my friend Ash, and we made a double batch of cupcakes.
I'm pretty sure one of the batches was eaten raw, and a good lot of cooked cakes were demolished too!
Pwoahhhh. I'm either not going to sleep for the rest of the week due to sugar intake, or I'll continue to get sicker and it will no longer be in my system haha.
Anyway this is what I bought today.
I'm nearly done completing my nostalgic game collection. This wasn't too cheap as I bought it from a game shop, but I got tired of searching for it and got the "I want it now" syndrome so just payed the price. I wish I were well enough to play it tonight. :(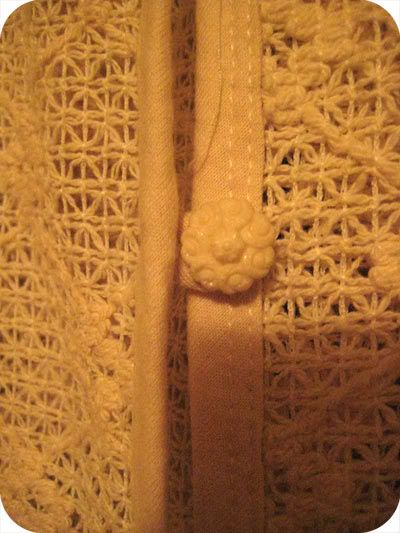 This crocheted vest will do perfectly for summer. I have another that I wore to death last year but it was made of wool, and I would daily get "Aren't you hot?" and I'd pretend I wasn't, and actively point out and show all the holes in it that lets the air in! Haha so this will be so much better!
And how cute are the little matching buttons :)
Made in Italy sunglasses with a graduated tint on the glasses. They're really nice.
And last of all I got an electric mixer, for when I get sore wrists from being all 50's housewife using the hand beater, and so I can switch to this!
It also means I get 4 mixing things to lick instead of two. Cupcake mix ughhhhhhh.
I've had some lovely comments from people lately, I'll be sure to reply tomorrow when I have more time and can type with two hands instead of one on my belly and one on the keyboard.
Have a good night!