Today my brother and I went to visit Mum out in Chelsea.
My brother and I fought all the way, we fought the whole time there, and we fought all the way home, it was great. I miss the bickering sometimes. Even when it means being intentionally tripped when I least expect it, being teased, putting his finger so close to me but not touching, and when I say 'stop it' he says 'but I'm not doing anything' You know all that annoying stuff that you hate at the time but smile once they've left.
I didn't expect to get to go to the opshops today, as my Brother does that teenage groan when he even hears the word. But we tricked him saying we were going to go and get food from the super market and ran in.
This is what I bought.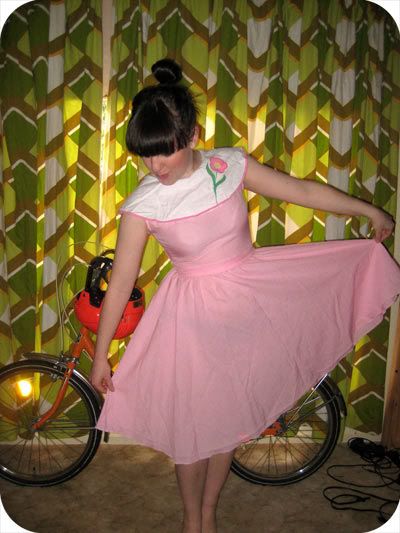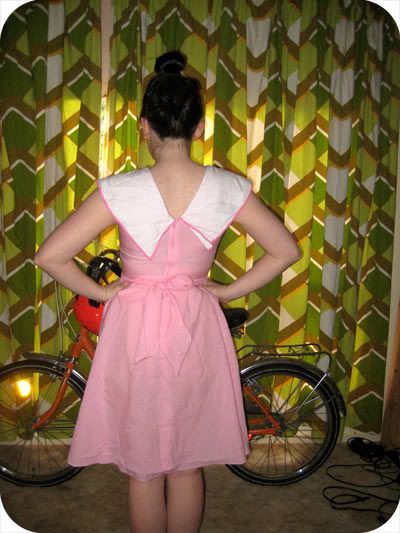 This was my favorite find. It's a vintage childrens dress with a cute flower on the collar and a giant bow on the back. Fits like a dream, even when I move my arms haha.
Although like I've said before pink is my least favorite clothing colour. Makes me look sick. So I'm not sure what to do with it yet.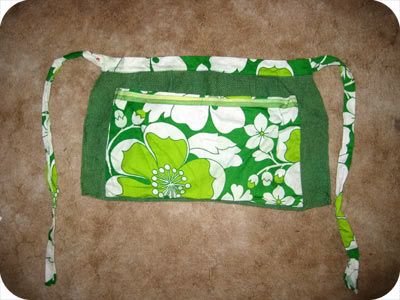 Another apron for my apron collection!
These fabulous 80's shorts. Sorry Milroy but they're keepers.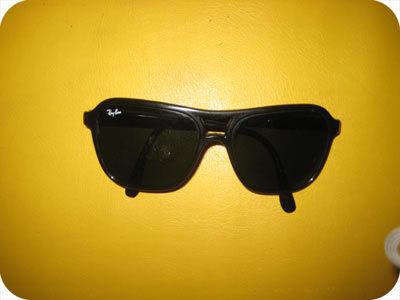 Mum picked me up these raybans for 50c.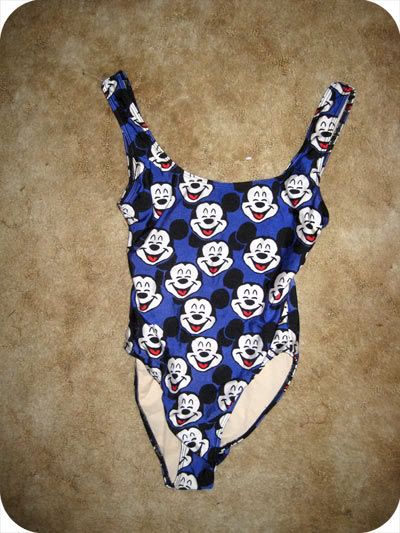 Yee. I also can't stop buying bathers. All year around. My favorite style are the ones with the built in tutus. But usually they're in larger sizes for the nannas who want to hide their wobbly bits, equipt with built in bra's to hold their other wobbly bits. So finding a small size in a non gross pattern is rare, but I'm always looking.
Today whilst raiding the bathers box I found these ones! In my size without booby holders. I love them. Beach beach beach beach!!!
And last of all I found this tie die dress. I felt a bit raver when I tried it on as the colours and the feeling of the fabric is a bit 'inacoma' but I couldn't leave it there for someone else to make something out of.
Pretty good for a non opshopping day.
This year my family aren't doing presents presents this year as we're all broke.
So we're just getting together for a bbq, and giving each other little things.
My mums the best shopper for me. She knows my taste so well, so I told her to stop giving me all the little things she picks up from opshops and just hold them until Christmas and that can be my present.
But knowing Mum she can't hide things. She gave me a glimpse of a part of it.
It's a psychedelic flower power flour sifter. I've never seen one as good as this! Not even in the books!
She said to me "There was a girl that dresses like you stalking me in that opshop just waiting for me to put the things in my basket back! But I didn't! haha"
Also... I'd like to announce that I'VE GOT A DIMPLE!
Very exciting. I've always always wanted them. They're the best fashion accessory ever and I've hated any girl that has them.
But I have one in my left cheek! Everyones been pointing it out lately! Its so exciting haha. After Mum noticed it today, she followed the compliment with "Its probably just a wrinkle" Grrrr. ITS A DIMPLE!!