I've been asked by a lady to post what I think are my favorite and most valuable finds ever.
I've been going over and over in my head what I think they are, but the truth is I have no idea.
I go through 'oh my gosh this is my favorite thing I own' fazes daily and then I find something even better.
But I put together a few of my favorite items. Not necessarily the best, or most valuable but they're the items that I have found that whenever I see them I have a split second tight chest before I realise, 'fewf it's already mine'
Here goes...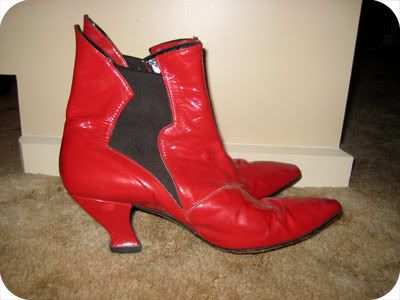 These are my favorite shoes that I own. I have never worn them as ankle boots are far from flattering on me. However I just adore them. They're made in Italy, fit perfectly and cost me only $5 from the greatest opshop in Brunswick a few years ago, which closed down over a year ago. It was what kept me coming back to Brunswick *sigh*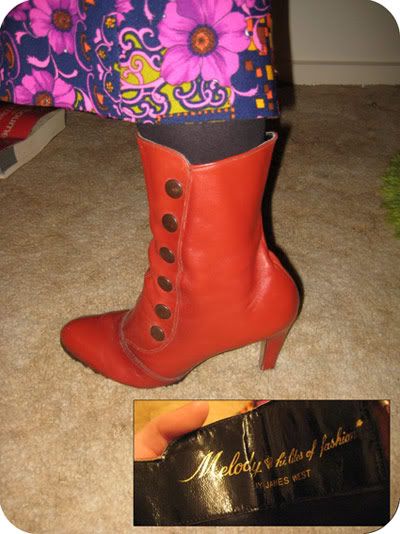 These are my other favorite pair of shoes. They're so elegant and soft. Inside the gold print says 'Melody by James West' The lady who sold them to me told me that the lady who brought them in was very old and could no longer wear her collection of almost mint condition heals, so she donated them (Bless her heart) I fell in love with these ones straight away and payed $8 for them.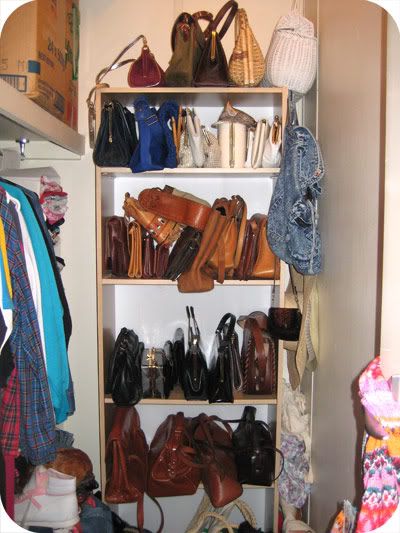 I couldn't choose my favorite bag. I really couldn't. So I thought I'd just show them all off as I think they look lovely in my wardrobe.
But truly, my bags make me so happy and I love them all.
This isn't exactly a 'find' and is far from valuable dollar wise.
This is some of my band t-shirt collection. All in all I've counted about 62.
The reason this is up here is because if you were to lye them out, you could put them into a timeline of my life and it'd be full of memories, making them very valuble to me. From my very first 'Bodyjar' tee at my first ever real concert (What I wore might shock you so I'll keep it to myself ahha) up to my newest Belle & Sebastian band tee, which actually doesn't belong to me, but have left a significant length of time between last seeing this person so have adopted it.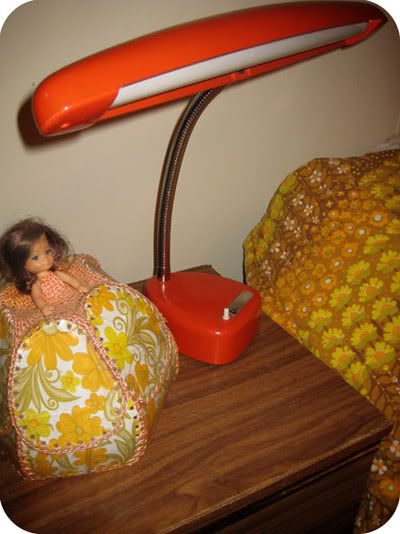 This little dolly basket is one of my favorite things. Two of my friends bought it for me for my house warming and she is just beautiful. I keep my pins and buttons in there.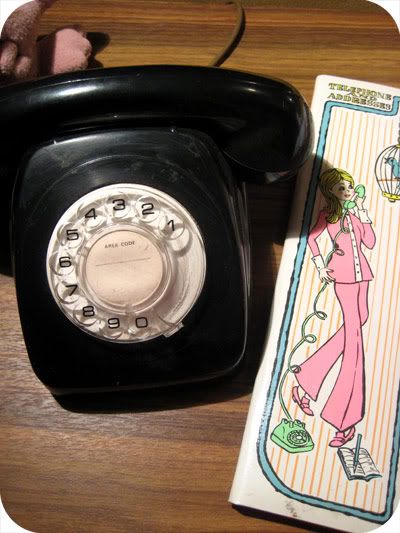 This phone is one of my favorite things because of the story behind it.
I bought it when I was just starting to properly get into learning about collectibles, antiques etc. I had been hiring out the books from the library and this phone was one item I wanted. I had searched eBay but they were going for heaps, then I went to Bentleigh market and in the first stall there it was - next to a vibrator actually *shudders*. Unfortunately another lady had just gone to get money out to get it and I was so so upset. I moped around the market not properly looking because my heart had been broken. Then on my way out I decided to walk past again and it was still there. The lady hadn't come back. Yeeee.
So I bought it for $8 and proceeded to Frankston market. One of the regular stall owners who sells antiques eyes nearly fell out of his head when he saw it under my arm, assuming I bought it from that market. "Where'd you find that one?" he said.
"Bentleigh" I replied. "I was gonna say I would've bought that in a second if it was here!" Yesssss. So yeah, it was a great find to me.
I collect salt and pepper shakers, and these are my favorites. They cost me $4 for the pair and the personality behind their beaming eyes and cheeky smiles makes me happy.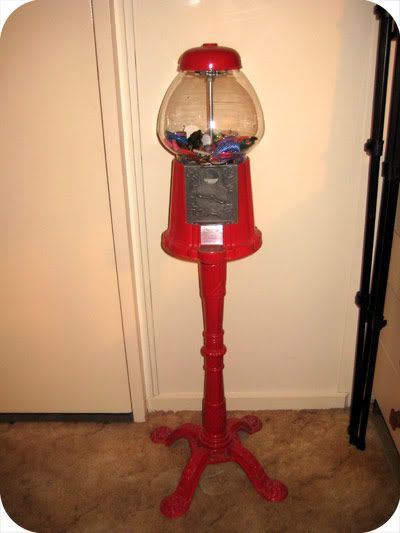 This is one of my favorite things because it is something different to add to a room and is often a talking point. Instead of gumballs, I've put in my big 80's clip-on earrings.
These Bakelite radios were my Grandma's. I was lucky enough to be able to choose some things I would like after she had passed and although I wasn't as knowledgeable as I am today, I knew these were valuable. Although I wouldn't sell them as they are from my Grandma, and I love the look they add to my home.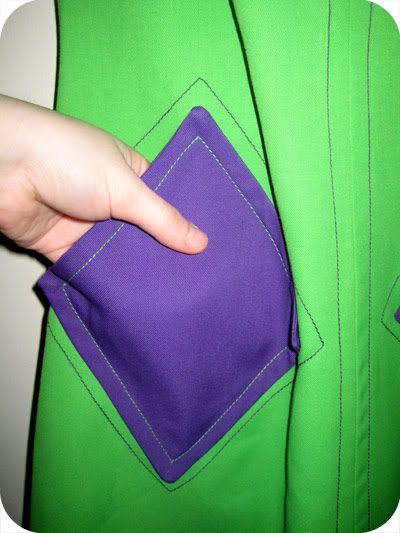 This is my favorite 60's dress. I too haven't worn this but I'm dying for a time when I can as I don't want to waste it. I bought it at a market in a sale where it was 3 items for $10. I also picked up a pair of the same coloured flares, and a different colored green dress. Bargain.
The two bottom purple diamonds are pockets, and it's made by "Lavender".
My sister says it's her dream 'raver' dress. Hmmmmm.... no.
And last but not least is my bike. You've probably seen him in most of my photos backgrounds. He moves around a lot as I don't have a specific place for him so today I replaced my (very unused) exercise bike with him and he looks lovely in my loungeroom. His name is Bob and I do call him a 'him' because I think some things have personalities, and there's no mistaking that this old guy has one.
This is probably my favorite Item I have. The brand is 'Madison' and I got him from Ferntree Gully op-shop for $20. The poor guy now needs a pedal replaced, and some work on the gears but I'm waiting for a handy guy to come around and save the day haha.
The exercise bike is now retiring to the dining area. Poor thing.
A lot of my other 'favorite things' have already been posted on my blog previously, like some of my jewellery
here
, and my score of a swatch watch
here
.
So if you're new to my blog have a look at my previous posts and see some of my other finds :)
What a massive blog! But it was lots of fun, running around my house with my camera sourcing out things I love. I'd like to ask other people who read my blog to post some of their things that are their favorite or most valuable finds. I'd love to see what you guys treasure. So perhaps consider this a 'tag' to everyone :)
Have a lovely Sunday.