Today I trimmed my eye hiding fringe, then went into the city as a guinea pig for a market research company.
Today I was road testing 'Alco-pops' and getting $70 for the 50 minutes we spent doing so.
The drinks were quite nice, but the cash was better.
I had already pre-spent/pre-allocated it of course.
Before the appointment, I bought 'It's vintage darling' A book I bought my friend a couple of years ago and have been wanting ever since. A very handy thing to read if you shop for vintage clothes. It's a great tool to help you define what you're buying and much more.
The rest of the cash is going to my credit card. Sigh.
This is what I wore today.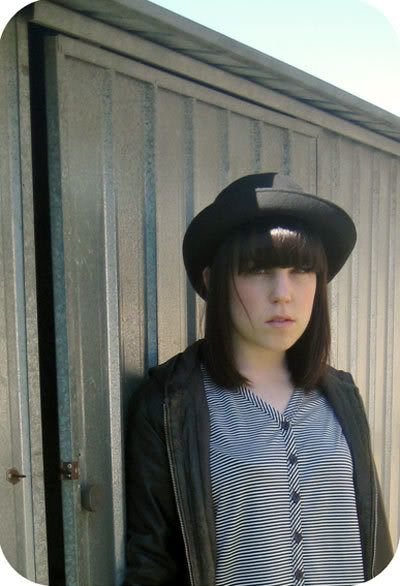 Collaborated an outfit around my new felt hat. I wish I could wear it everyday. I love it.
My night will be spent with my nose buried in my new book. Very excited.