I can now check two things off my list of things to do in life.
Last night I went to Ellen's Feathers, furs and frills hens night.
It was a classy celebration rather than a dirty sleezy night out. Hosted by her Mum and my boss Lyn, and her sister Kristy was an elegant high tea.
The silverware was brought out, Home made punch, food to die for, and outside was turned inside draped in lacey curtains. They did a wonderful job.
I went for the 'Fur' part of the theme and this is what I wore. Try and find my eyes!
You will notice the disgusting wrinkles in my dress :(
I hate wrinkles with a passion, and as soon as I sat down in my well ironed dress, it was permanently wrinkled. No wonder whoever took this dress to the op-shop did so. What a pain! You can see the happiness in my face haha.
Then after some tear jerking speeches, a truck rolled up and started unpacking Ellen's hens night equivalent of a stripper.
Lyn and Kristy had hired a mechanical bull for a few hours. I was so nervous as I knew no one there so had no 'laugh at me fall' friends haha. And it just so happens that I needed them. After I fell off the bull, I stepped off the inflatable floor and completely stacked. I fell onto a big pot-plant, and then tripped over that and fell again and have a big graze up my leg.
I didn't go back on as I was in secret pain haha.
But it was great watching everyone else. Here are some good bits.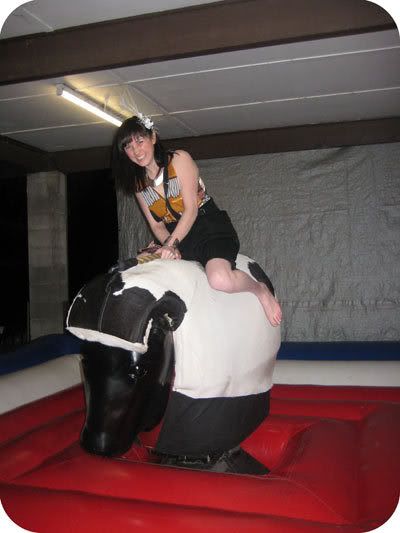 Ellen, the hen!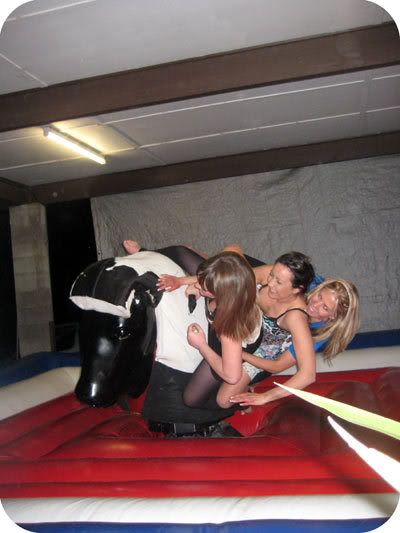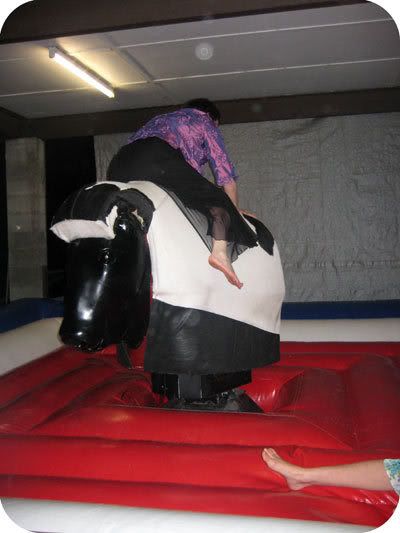 My boss Lyn. Classics!!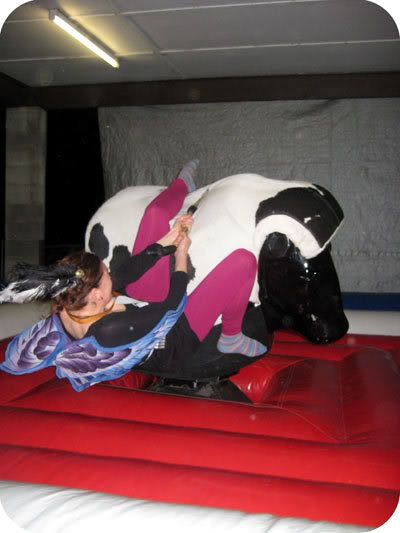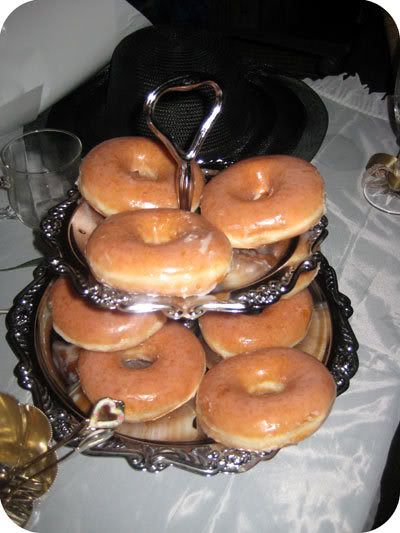 This cheered me up after my fall!!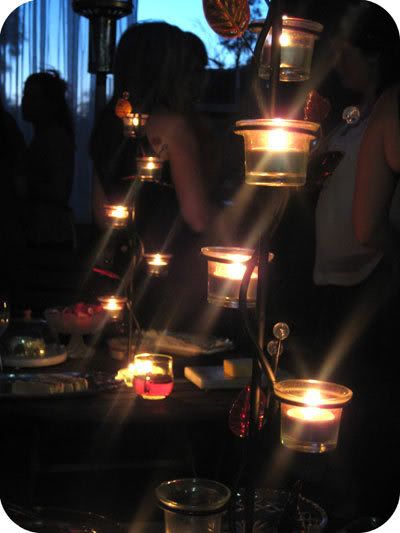 Lovely atmosphere.
All in all it was a great night.