I just bought a fresh loaf of crusty bread and had no idea what to have for dinner.
So I slummed it a little bit and had two vegemite sandwiches.
It doesn't exactly cover the four food groups but my god it was good.
It was exactly what I felt like. I don't think I've had one since highschool which was like, 6 years ago now, nearly 7. Yikes.
Anyway, this is what I wore today.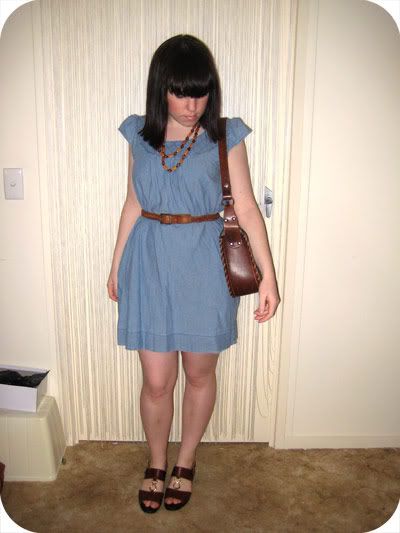 This morning I swear I tried on my whole wardrobe. I had one of those days where you can stare at your very full wardrobe and still think you have nothing to wear.
I reverted to a safe option but wasn't happy about what I chosen all day.
I felt like, well what I believe to be a shopping center teenager.
One of those girls who buy new clothes to try and create the 'vintage' look, but spend heaps of money to do so. The sportsgirl dress was what represented me as a shopping center teen. Oh well. I kept reminding myself that my whole outfit cost a mere $8.70 (I did the maths whilst waiting for my bus still shitty at my outfit choice) That includes everything, including bag, necklace, belt, shoes and dress. That made me feel a lot better.
I look back at it now and it wasn't as bad as I thought. I guess I was just tired and snooty in the morning.
Anyway, this is what I bought today.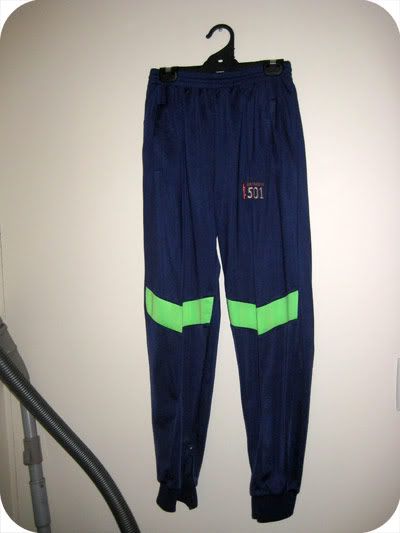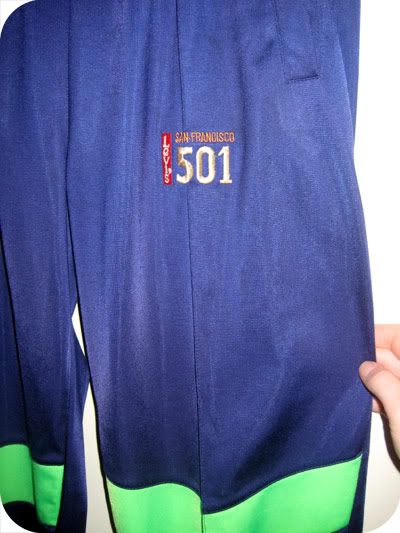 And here comes the story.
So today I bought this pair of tracksuit pants.
Now I have a confession.
Until today, I have never owned a pair. Well besides the black pair I used for PE in year 8, but besides that, never.
I've never understood the point of them. It makes for more washing, as you go from two outfits per day, to three. (day wear trackies and pajamas) Although it is commonly known, and although I've always been one to turn my nose up at the boys and girls wearing them for general wear. I've never understood why people can't put something nice on when they leave the house. I mean you don't need to go glam, but tracksuit pants?
Anyway, so I've always just worn my pj bottoms as my comfy pants and actually got dressed when I had to leave the house.
But see then I found THESE.
- They don't have 'hottie' written across the bottom
- They don't absorb all the natural ground muck into the dragging and torn hangovers
- They aren't made of the what I call 'cling cling wobble' fabric,
- And they aren't the ones the private school girls wear evvvverywhere.
- They're Levi's 501's tracksuit pants in awesome colours. Possibly my favorite colours. Score!
I was amazed when I found them, and have dared myself to go down the shops in them.
I'm very nervous as it's very out of my comfort zone, but it is the suburban way and perhaps its time to convert?
What's your opinion on tracksuit pants outdoors?
Keep note: I won't ever be teaming them up with a pair of moccasins or anything similar.
I wonder if I'll be able to tell the difference in the looks I get from others.
Like when I wear my big biker jacket, I get ignored in shops, cars don't wave me through to cross the road etc, where as if I wear something bright and fun, I get smiles from grandma's and friendly conversations in coles checkout.
Ooh maybe I'll get honked by a toothless bogan!
I'm getting excited now.