Hello!
Today was so constructive. You know those days where you get a whole lot of things on that list of things you can't be bothered doing, done?
That was me.
I payed off my credit card, well a lot of it.
I posted heaps of eBay packages.
I did a food shop and bought all healthy salad stuff to make sandwiches for work *PROUD*
And, I am now so so close to finishing my Halloween dress eee.
Anyway say hi to Nanna Trish...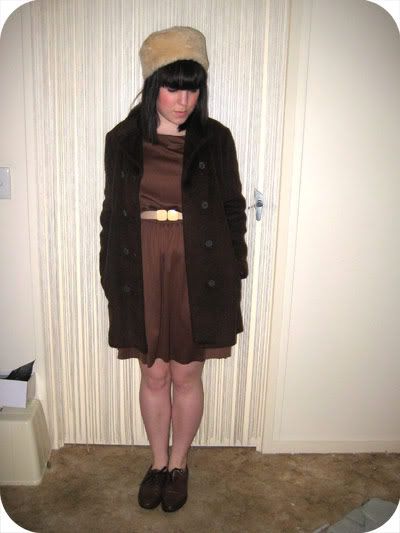 And this is what I bought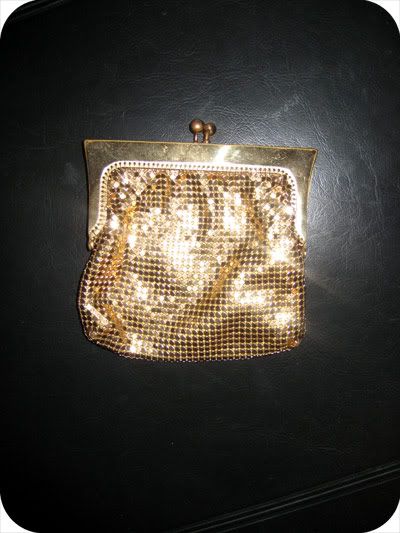 It's an Oroton mesh purse with a beautiful clasp. It was $5.
Someone had just donated a heap of amaaazing bags. There's still a few there but they're priced accordingly.
So if anyones in Eltham head up to Eltham Town Mall for a squiz.
My boss bought a bag only I could dream of. I was oozing with jealousy.
It's a box bag made of an expensive material that I can't put my tongue on.
Oh my god. It's formed from diamond shaped pearl like material all flawlessly joined. So very art deco I'm bleeding. Ughhhh
Anyway, all day at work I knew I had banana cake in the fridge at home (So so so so good) and what was driving me beyond mad all day was that I couldn't seem to drop the banana boat song from my head. Except I'd say 'banana cake' instead of banana boat. I'm so annoyed by myself haha.
Sharing is caring.