It's great going through the Carters guides and finding things you have.
I've found quite a bit so far.
My Bessemer plate set that I bought for $1 is worth $60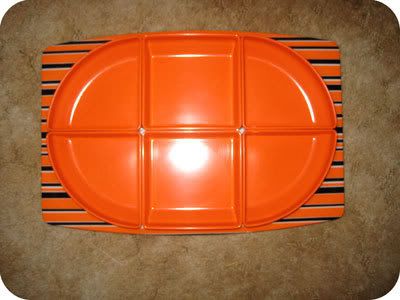 My Garfield telephone is up to $110 now!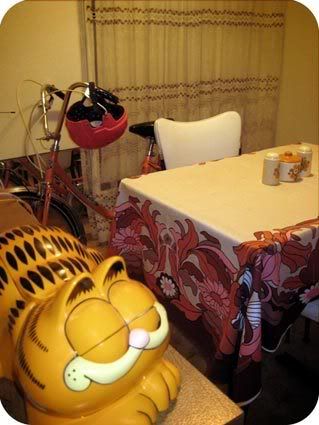 The retro curtains similar to mine are also $110, and I have 3 sets! Yey.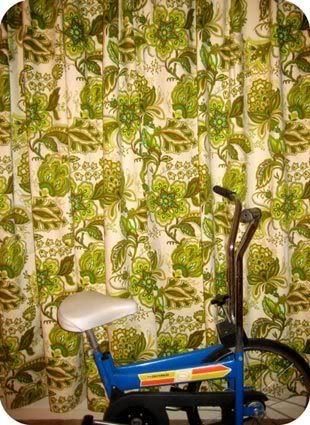 The list keeps going. From canisters, to pots, to figurines, to badges, to furniture, to bikes, to radios, to cameras, to salt and pepper shakers. Definitely telling me I'm on the right track and that my eye is on target.
I'm far from being a millionaire, but its really exciting!
It's also really (not sure of word) when you flick through and see things that you've ummed and arred about but ended up putting back.
There were quite a few of those too.
Oh well que sera sera!
I picked up a couple of things this morning as I raced around the store next to work.
This is what I wore, and looking rather haggard haha..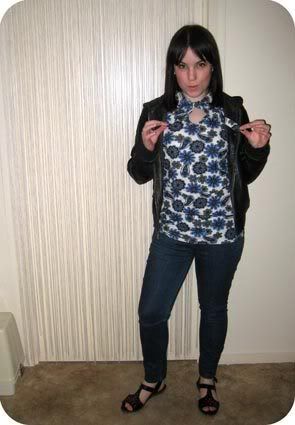 And this is what I bought.
Pretty foul 70's shirt. But its in my colour so I'm a fan.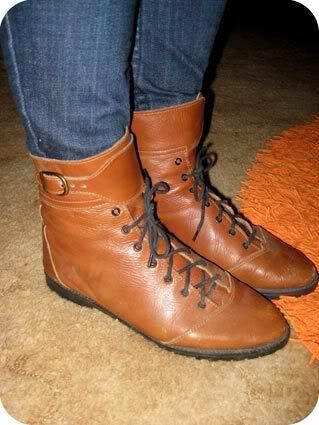 You all know my tan bag to shoe ratio is very off, so this addition leveled it ever so slightly. Unfortunately the buckle on one of the shoes crumbled in my hands, but they only cost me $2, so I'm hoping somewhere will fix them because they're SO comfy.
I was "I'll put this in a bag for you behind the counter for when you've finished looking" close to buying a 70's blender today for $1.
Orange and white staring at me from high up at the Opshop on Main road.
But I was very proud of myself for changing my mind.
Little tips that I pick up here and there glue themselves to the back of my head for times like this and I'm glad they do.
See it didn't have a lid, and I thought "oh well, I'll just find another one off another blender"
Here are some of the rules I go by when buying.
- Don't bother buying things if its not a complete set. The value won't be close to if it were a full set.
- Just because somethings by a good maker / designer etc, doesn't mean its worth much just because of that. It has to be visually appealing. That is what will sell to people.
- If you aren't sure, its a no. 95% of the time when you end up putting something back and leaving, you feel good about it. The other 5% of the time you regret it horribly and find it in the collectors book the next day. :(
- Don't buy something for the sake of buying something. I do it all the time and it ends up just going in the meh pile. And again, if you come across an amazing stash of goodies buy them all. Stuff caring about feeling greedy. Just because its all at once the chances of finding something like it again is small. I made this mistake at Frankston savers where someone had donated their WHOLE COLLECTION of S&P shakers. I grabbed 5 sets because I thought 5 at one time was heaps. I was really stupid. There were some fantastic ones I left but for some reason figured I had enough. :(
And today's tip, - Don't buy shit. If there's a part missing, or it's chipped, needing restoration, or you don't actually like it but are just buying it because it 'could' be valuable, then just leave it. You'll never get around to fixing it, replacing it, or reselling it.
At the time I was thinking 'yeahh i'll find another lid' but I'm not urgently wanting a blender. I'd rather wait until I found the complete thing because I won't be happy having an odd lid and will probably just end up tossing it anyway.
Go me and my realistic brain.