So today was the savers 50% off 'apparel only' sale.
I was one of the many waiting out the front before it opened.
I felt like such a stinge as I queued for a sale at a 'bargain' store, but I had my eye on two dresses that were too expensive to pay full price on, and hoped they were still there. So figured if I get in first I'll get dibs.
The crowd of competition gathering outside included the in your face Nannas that were ducking and weaving their heads like magpies searching for any movement inside the store. They must get in first or the world will end.
There were the recognised regulars, one man who I know comes in daily and collects all different kinds of bric-a-brac, and one older lady with bright red hair who I have a suspicion works in a vintage store... she had me concerned.
There were the random solo players who I couldn't pigeon hole, yet whom intimidated me for that reason. I had no idea what they liked, so I couldn't rite them out as competition.
But then... then there were my arch nemesis. The fellow vintage shoppers. Evil glares were zapped from our eyes at each other, yet teamed with a fake squeeze in lips polite smiles. Hiss. They too probably had their plans, and were scared I'd crumble them!
Luckily when we all entered, no one was heading for the dress section. I casually strolled over not wanting to appear too over keen. Not that anyone was looking at anyone else anymore as they all had their own targets sighted.
My dresses were both there. My mind was at ease. I popped them in my basket and continued to shop.
This is what I bought!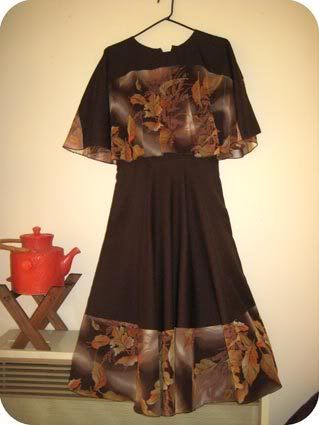 This was one of the dresses I was hoping I'd get. It's adorable. The sleeves! AH! It is a bigger size, but i just need to put a few tucks in and it'll be a perfect fit. I know it's very nanna, but again; the sleeves!!
After all my stress in getting my dresses, I didn't even end up getting the other one. I found a little stain on it, and I already have two similar and I couldn't justify it especially when I had so much else in my basket by the end so I hesitantly put it back.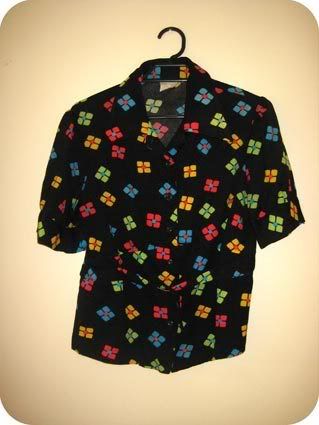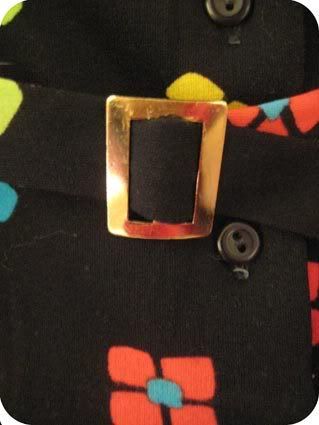 A strange 70's shirt. It is a weird shape but has a sweet buckle belt.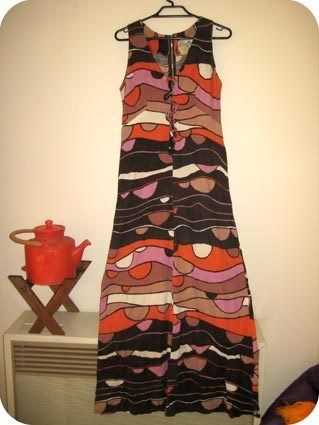 A lovely dress. I've picked it up another time but put it back because it's a little faded, but for $5 I couldn't leave it sitting there with those bows down the front.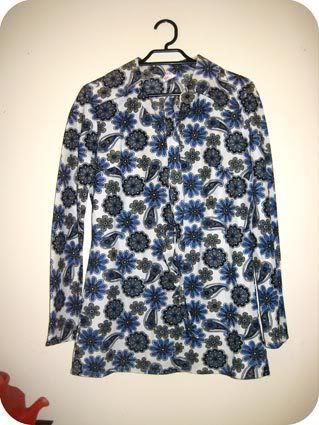 Another 70's shirt. This one is longer than most, and comes with a belt / neck tie. So there's a chance I could wear it as a way too short dress. I'll have to experiment.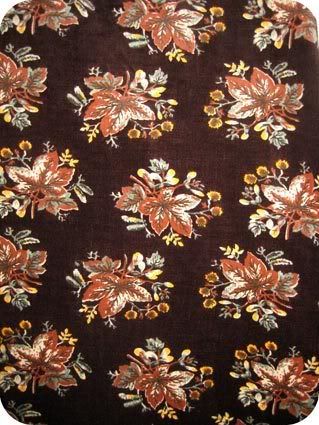 Carpet skirt!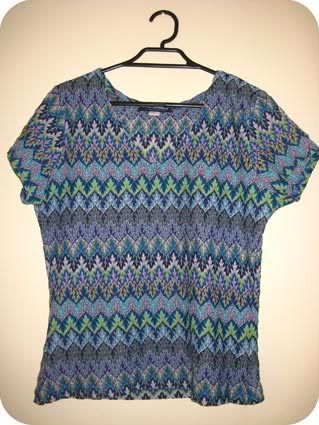 I know, horrible 90's clothes. But after seeing this photo of Lekeliene Stange I knew that I had to have it.
And last of all was the most expensive item. Originally marked at $25 I couldn't let it go since I've been looking all winter for my dream parker, and now... now that winters over, I find it.
But looking out the window at todays weather I'm not too stressed that I'll miss out on wearing it. It's the best. Super puffy, warm and fitted.
I noticed a few people were rather put off when they found out that the 50% off only applied to apparel. The lady who shared my bus stop was "outraged" and revealed that she won't be coming back........... on Wednesday because of it.
I shudder to think how many people didn't read the Savers signs and filled a trolley with bric-a-brac then came up to the counter thinking 'my gosh these people are so stupid, they're all busy fussing about clothes I got the whole section to myself!'
only to get shut down and the staff have to put it all back.
Today I was also blessed by other peoples attempts at hiding their items for when they come in! I'd say a third of the items I bought I found in completely wrong places. Very pleased.
And that was my morning. :)