I've been really good lately. (Lately being yesterday) Where I didn't buy myself anything. I didn't even lead myself to the temptation with the old "I'll just have a look but won't buy anything" line.
And today, after work I ducked into Savers and left with only a couple of small things. *proud*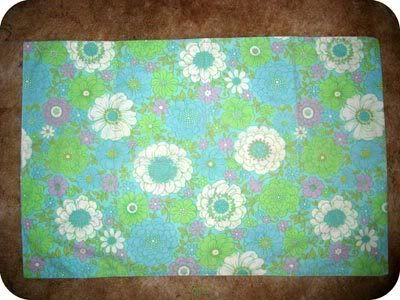 Set of pillow cases
Another apron.
And yet another 70's shirt. Yee.
But then tonight rolled around and was feeling the buying itch,
I was linked to Amazon.com and was hit with an onslaught of drool worthy books on the front page.
What a devious website. They knew what I liked and had laid out their whole front page going by my previous buys. They make it so very easy to get carried away, and I just fall hook line and sinker for every strategy. Especially with my brain in 'I deserve to spend something on myself because I didn't buy anything yesterday' mode. Bad bad bad mode to be in. The 'I deserve it' line is what kills me.
But really... how can this not tempt you too...
Amazon - Recommended for You
Trish - Oooh
Amazon - 85% savings
Trish - Ahhh
Amazon - Other buyers also bought...
Trish - Drool
I'm pretty excited about my purchases, And even more excited for next time.
I'll be getting Millers Collectibles 08 and 09 In september as 09's not out yet so I'll get them together. Christmas will come a few times this year.
Anyway.. this is what Santa is bringing me this month :)
1 of Alligators, Old Mink and New Money: One Woman's Adventures in Vintage
Clothing (thanks Kazza)
1 of Collectibles Price Guide 2005 (Collectibles Price Guide) [Paperback]
by Miller
1 of Collectibles Price Guide 2006 (Collectibles Price Guide) [Paperback]
by Judith
1 of Sixties Style (POCKET COLLECTIBLES) [Paperback] by Miller, Judith
1 of Antiques Roadshow Primer : The Introductory Guide to Antiques and
Collectibles
1 of Collectibles Price Guide 2003 (Collectibles Price Guide) by Miller,
Judith
1 of Judith Miller: The Illustrated Dictionary of Antiques and
Collectibles
1 of Garage Sale & Flea Market Annual: Cashing in on Today's Lucrative
Collectibles
Better get to work and put some things on eBay to help me pay for this!
Sigh
Oh well presents :)
PS: Rob fans, you'll be pleased to know he's doing great and is looking forward to his release from hospital to pursue a career in modeling. :)