Yesterday was another lovely day. Second chance to ditch the jacket and tights and opt for something summery. Loving the warmth, and loving not having to stress about heating bills.
This is what I wore...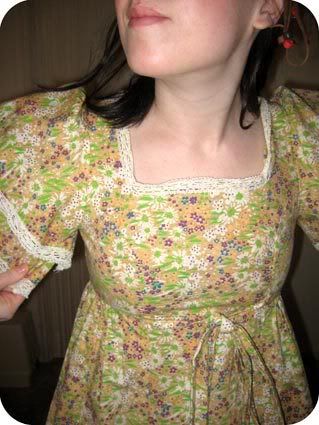 This dress I bought last year. It's a lovely Laura Ashley Maxi cut short. Please don't abuse me for doing so. I was young and stupid back then haha.
I kept the cutoff as its so pretty and ruffly so I'm going to look into attaching it somehow. Hmm.
I got to use my new massive bag today to lug all my stuff to Shannons. Very handy yet heavy/too large/awkward, especially when people are struggling to fit around it during peak football grandfinal train times.
Last night was my friend Lauren's 21st birthday.
I haven't been to a 21st in ages, never mind a party with a theme so was looking forward to it.
My favorite part of going out is the getting ready process, I'm so glad I'm a girl.
Makeup, hair, dresses, shoes, bags, the whole lot.
This is how I turned out...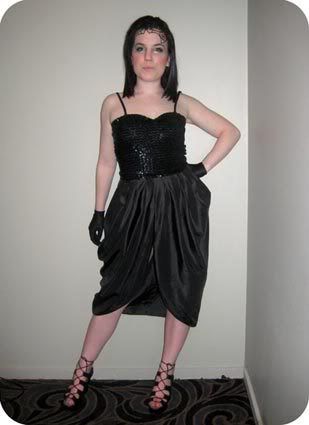 I'm wearing a dress that I bought from a friend when we shared a garage sale. I ended up spending all my profits on her clothes haha. The dress was $5
Also wearing my favorite heals $4
My bag is a patent black 80's bag that was $2
The gloves are Shannons that were $2.50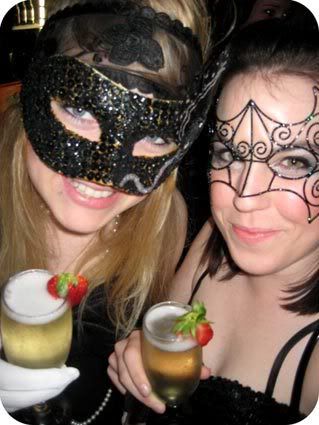 Shannon made her mask, she's very good at life.
Lauren, the Birthday girl :)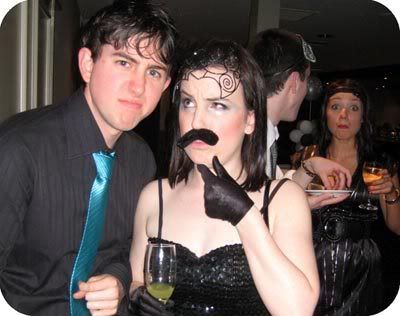 I stumbled accross / stole someones moustache at some stage haha.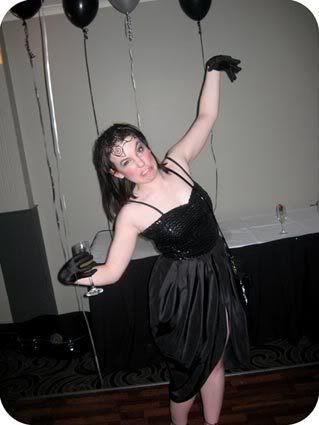 And last of all, this is how one turns out by the end of the night when someone who rarely drinks... drinks. haha.
All class.
It was a great night.
Happy Birthday Lauren :)
I'd also like to leave with a word from the wise.
If you bring home a pair of shoes and the sole is coming away, superglue can hold it together quite well. I've done it to a pair and it's still holding strong.
However, when it says 'apply weight' don't use your foot as the weight. There is a chance you will glue your foot to the shoe.
A lesson I wish I knew earlier.