Today I had to buy new coat-hangers, and some more racks to hang my clothes on.
I hate days where I have to buy new things. I get this sick feeling in my stomach just knowing that I could buy about 10 dresses for this price.
I don't buy anything new except obviously groceries and underwear.
Its why I still don't have a chopping board, because I refuse to pay $10 for a piece of plastic, and won't buy a second hand one because god knows what salmonella lies hidden in it's cracks. I do realise my priorities are wrong, but every time I pick one up, I um and arr about it for so long and end up putting it back because I can make do with cutting things on a plate.
Sigh.
So today, after way too long of putting it off, I headed to Greensborough plaza. A place where I stand out like a set of badly blended clip in hair extensions, as I mingle amongst the supre/surf/target people.
I really don't like shopping centres.
Anyway, I pushed forward, went to Kmart and got a couple of new clothing racks, as My walk-in-wardrobe is so packed that I can't even find clothes in it, and my 70's rack is falling over it's too heavy, and I have a massive bag of 'to hang up when I get space' that is continually growing. So I Had to do it. Ughh.
$56 later I had two racks under my arm and some more coat hangers.
Because that sick feeling of buying something new was creeping up, I made my way to Savers to try and even out my guilt by buying myself well deserved presents haha.
This is what I bought.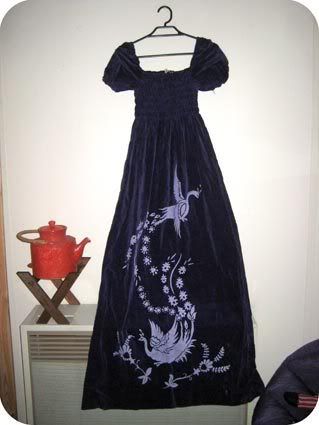 LOVE this dress. I want to frame it. Definitely one of my summer regulars. Hippie Trish is coming
Boho skirt. Sportsgirl is choccas with these at the moment. Get on it.
Very cliche 1970's Marcia Brady mini dress. There are a couple of small moth holes that I can easily darn shut, but my question to you is, does it mean there are still moths in it? and if so how do I get rid of them without having to use those smelly mothballs? Dry clean?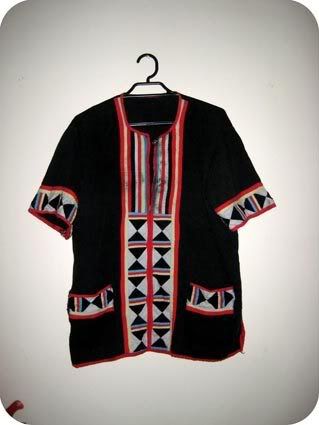 And last was this top. I picked it up and put it back too many times, and for $2.99 I said stuff it and got it. Its a weird foreign style top, but I rather liked it and think I can do something with it. It has a few stains but some good sard scrubbing I'm fairly sure i can get rid of them. Yep.
And thats all :)
Time to set up my racks Yay.