So yesterday was a good day. I Hung out with a friend and drunk in the afternoon, and on a weekday which is something I have never done before. It was clear today as to why. I'm completely out of wack. I feel like its a Sunday and its only Wednesday. Sigh.
Anyway, yesterday, Rob (A chivalrous man who likes sport and cars haha) and I went to Brunswick savers, I brought a few dresses and he scored a sweet tshirt that I was jealous of. Grabbed some delish food and then headed to the pub.
One pint later and I was already feeling it... another two and I was in 'Trish will say whatever she's thinking with no thought before its spoken' mode which was interesting.
I caught the train home and lovely Mikey picked me up from the station and listened to me blabber on about god knows what as we did a coles shop, then he drove me home.
Was a good day!
This is what I bought...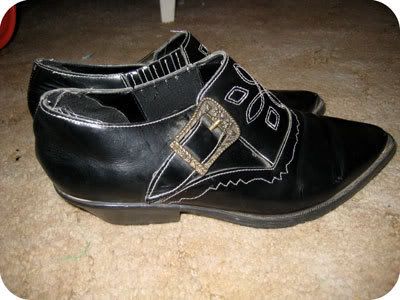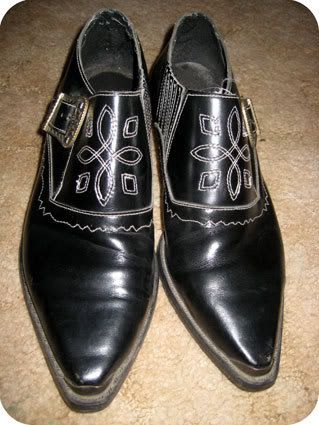 DREAM SHOES... $3 - wahhhh!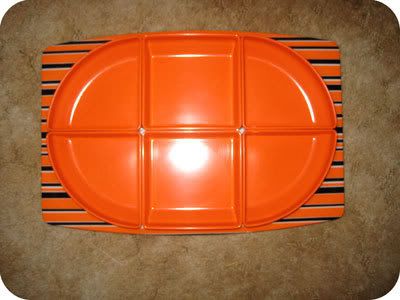 Bessemer plate set
Curtains which I am soon to pull a Fraulein maria and make a darling dress out of.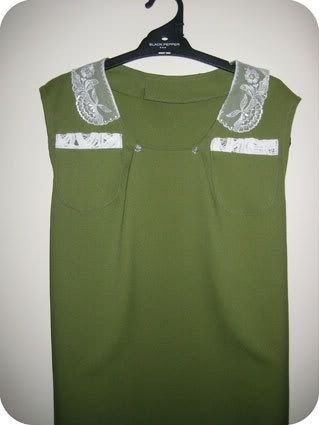 Another large dress that is unlined and easy to take in. Couldn't go past the lace collar and pockets.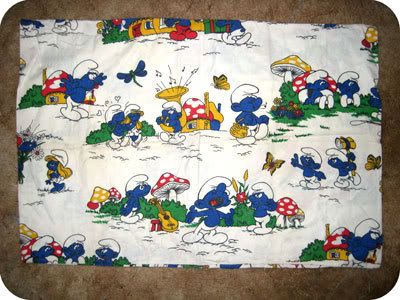 I now have a matching smurf doona set. I'm not a smurf collector, but I've been collecting a bunch of random smurf items to sell in bulk soon. If anyones interested let me know.
I have the doona and pillowcase, a board game, and 12 figurines so far.. maybe a mug too?
Also, Tickets for Stacey Laura-Jade and My Halloween party will be on sale October 1st. This year there are more tickets, but double the amount of people are interested, not surprisingly after last years success. I'll keep you all posted about how you can get dibs. Also msg me if you want priority. I'll put you on my list.
www.myspace.com/halloweenpartyyy