What an amazing day. I am beyond excited with all the things I got.
And all I spent was $36. $20 of it, was spent with a note I found in an old wallet, which basically means it was free. Yey.
3 pillow cases, 4 tea towels, a key rack, a beaded headband, and some decorative tape that I plan on edging a dress with.
This pot caught my eye. I've seen something like it in one of my books, and for a mere $5 I couldn't leave it sitting there. I'm going to research the makers mark tonight. Even if it is worthless, I love it.
Super cute Japanese novelty mug.
Two more additions to my 70's shirt collection.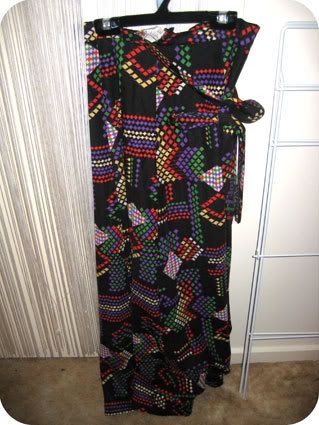 An absolutely amazing 70's maxi skirt. Its by far my favorite item of clothing I own.... today.
Lacey teapot cozy and my new hat.
A handmade tote bag, and a hippie woven bag.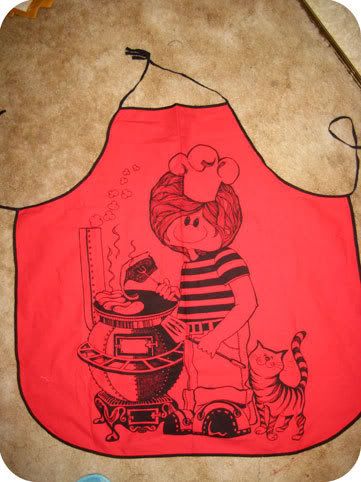 Fun apron :)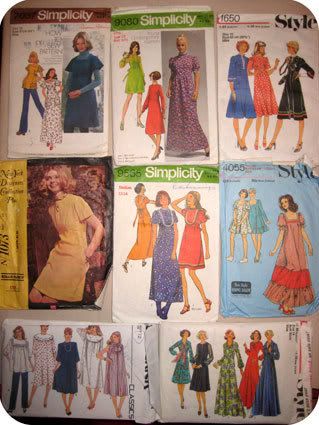 Tons of amazing 70's dress patterns. My toes are twiddling I'm so motivated to create. Eee
And by far my favorite items of the day, these two 'Siamese cats'? I've seen them in collector shops but I'm not sure what they're called, but wow. They're so glamourous, and have the most beautiful eyes, and not a chip or paint damage in sight. Its love.
Also another set of salt and pepper shakers in mint condition, still with makers sticker on them. :)
Not shown, is a set of vintage bathers with the cute little tutu attached, and from my secret 'Everythings $1' opshop, I nabbed a perfect fitting leather jacket.
I really really really love today.