Today I went to Bentleigh and Cheltenham markets. I woke up at a crazy hour and with one eye open, and my brain in la la land, I caught the train from Mums house to Bentleigh. I quickly came to realise that I didn't have to wake up that early, because although Bentleigh opens at 7am, No one begun unpacking until about 8:30 as no one knew what the weather was doing. So I hung out in a cafe drinking coffee to kill the time.
I knew it'd be pretty crappy as the weather was shocking, but I left with a few good things. It seems that all the stall owners got together before market and decided on they would all say unfunny rain jokes to all the customers. My polite laugh turned into a polite smile by the end.
Anyway this is what I bought.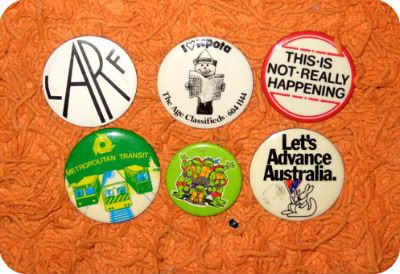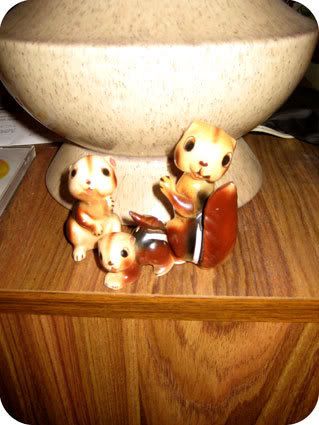 Cute chipmunk set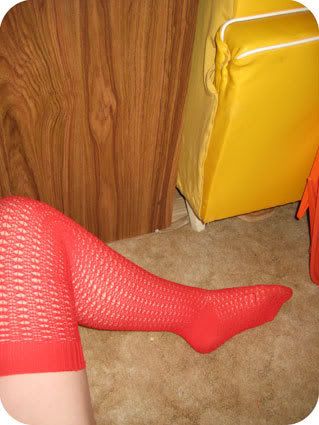 Best ever vintage stockings! Had to show the pattern, excuse my odd pose.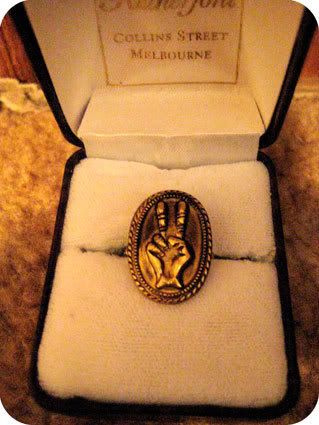 70's Peace ring
Haha how cute "Oh there is a difference"
S&P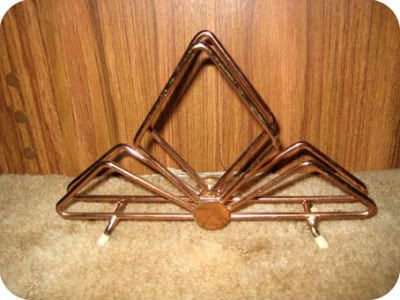 Art Deco? Letter holder.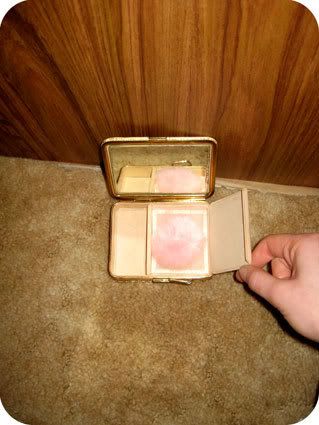 Powder compact
Oh and my poor fox.
I saw this gorgeous little head sticking out of this rummage box. It was a little fox that I recognised out of my book, It was Beatrix potter character or something like that... I can't remember, but it would've been worth at least $100, not a nick in him, I bought him for $1.
Silly me wore my leather gloves today, allowing me to fumble with everything I touched, then went and I dropped him... on the concrete. TING was the noise it made as his delicate tail snapped off. Devastated.